This week's article by Steven Moe, writing about the charities in our communities, was printed in the Press on Friday. Steven writes: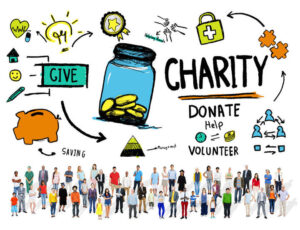 We see them every day, we know people who work for them, we give to them. They help our most vulnerable and yet are vulnerable themselves. There is a largely silent group who are just getting on with things and yet are being deeply impacted by the crisis.
They do not have the same voice as business – there are no big marketing budgets, rarely do they have public relations teams, often they rely on volunteers. Charities, not for profits, NGOs and others in the community sector are essential but often forgotten. …
Here is the article from Stuff https://www.stuff.co.nz/business/opinion-analysis/300022484/charities-are-essential-yet-often-forgotten
His final paragraphs sum everything up:
So, where to now? We need to support these organisations now more than ever both with our time and finances. We need to advocate for support for these groups, including increased Government support.
That could involve some different thinking, such as increased tax credits for donors to incentivise giving. How much of the unallocated Budget funding could support this sector in innovative ways?
But central Government is only one source of funding – we also need to encourage local government and philanthropy to step up.
If we are within one of these organisations we need to look at hard realities and see if it is possible to pivot to embrace a new world – perhaps there are opportunities for new ways of working smarter together with others?
None of these steps are easy, but if they can be taken then it will allow this key foundation of our social infrastructure to be built back stronger and give the chance for these groups to survive and continue to support those who are most in need.