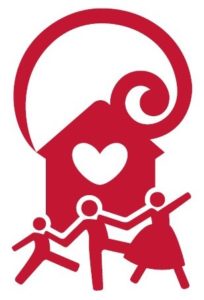 I received this from Mark Wilson. Also attached are the minutes of the last meeting. Here is Mark's message:
Hello fellow community members and motivated people of Christchurch
To recap what's been happening…
The SARA community discussion (19th Feb) regarding the effects of the motorway (Norther Arterial Extension) on our neighbourhoods was held over 1 week ago.
The meeting was well attended (standing room only), with all who wished to speak able to do so. The community board was well represented also, and thank you to the board members that attended.
Many issues were discussed (please refer to the attached meeting summary/minutes), but it became apparent there were 3 major areas of concern-
1) Public Transport (PT) is an important key to reduce traffic coming down Cranford st. There was unanimous agreement PT must be run as a service not an out dated business model. There was considerable support for a single authority in charge of PT in Christchurch and the surrounding districts.
2) The road widening and turning restrictions are to the detriment of all local residents. Entering and exiting properties will be dangerous, and the ability to access residential streets is severely compromised with multiple blocks needing to be travelled to get home.
3) Pedestrian and cyclist safety has been compromised with the focus on getting as many cars to flow down the corridors, essentially Cranford St has been given to the cars, we don't accept that, and will continue to fight it.
Where to from here……
Next meeting Wednesday 7pm 4 March
St Albans Tennis club, 37 Dover St
focusing on action.
    Hear from an expert in community collaborative planning, who is familiar with our motorway predicament.
Help each other identify which area we are interested and comfortable in, influencing change (where our strength/passion lies).
Some areas may require an organised campaign lobbying of representatives, and other areas, maybe best described as civil non-compliance (demonstrations etc), 
Action a strategy focusing on 1 of the 3 areas of concerns listed about.
THEN ACTION THE PLANS ….
in the following weeks and months, we go about making everyone in Christchurch, and New Zealand, know as a community we stand together and demand our representatives make the right decisions; not the easiest ones.
Please forward this to your neighbours, friends, now is the time we need people to show they care.
If you are unable to attend but would like to be a part of the action, please email Mark markkram_nz@yahoo.com letting him know which area of the 3 you would like to be active in.