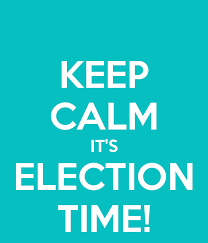 I love Bernard Hickey's writing. He writes financial articles which are readable and amazingly sensible. This week he wrote this column https://www.newsroom.co.nz/2019/08/27/775725/glimmers-of-hope-amid-the-usual-magical-thinking
I especially like this paragraph:
It's the stuff of politicians everywhere – magical thinking where voters pay less and somehow get more and better stuff. You'd think we'd learn or remember, yet taxpayers and ratepayers seem to lap it up every time, thinking this time is different. 
Just think about those who are standing for office in this City. They are promising rate freezes but that all of our roads, pipes and stadiums will all be built. We should be asking all of these candidates what they would cut. The media doesn't do this because it's always more entertaining to promote somebody who is saying something silly, than it is to carefully analyse our expenditure in a cold calculating manner. Maybe it's because journalists aren't trained in finance, even though they write about it frequently.
Then Bernard said:
Somehow, the politicians promise, taxes can be cut at the same time as new motorways are built, schools modernised, incomes increased, living costs reduced…and all before the next election. Circles can be squared, budgets balanced and debt reduced if only you'd elect these special politicians with the power to do more with less, while saving the planet and curing cancer in their spare time.
Isn't this the truth. We will get everything we want and they will freeze our rates (who doesn't want that!). However, it's a lie. An untruth. Unless they are prepared to say what will they cut. Guess what? If they said that they would never be elected.
Bernard also said:
It's nothing new, and now we're seeing the same old recipe rolled out on traffic islands and street corners up and down the land in elections for mayors and councillors. Auckland mayoral candidate John Tamihere has promised to freeze rates and build a double decker harbour bridge. Now National Leader Simon Bridges is also promising tax cuts, more infrastructure and a faster growing economy, all without changing the fundamental settings of both the economy and government. 
Where's the Press, the Christchurch Star and Newstalk ZB with their analysis of these people's false promises? Is this yet another example of our desperate media grasping for individuals clicking on their web site, so they can sell more advertising?
As that wonderful wit, Mark Twain, once said "A lie can travel half way around the world while the truth is putting on its shoes."
Our local media are supporting these lies. Don't be fooled by them.