This week it was announced that the person who has been driving the budget management of the DHB's at the Ministry of Health, Michelle Arrowsmith, has resigned and is heading back to the UK, from whence she came.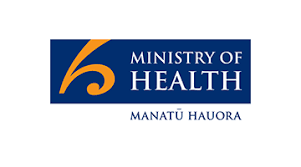 In a brilliant analysis by Ian Powell he makes his case for NZ to take a step back and analyse whether or not some of the UK recruits have been good ones. Here is what he wrote:
Managerial refugees from NHS in the UK:
There are many NHS managerial 'refugees' working in New Zealand's public health system, mainly for DHBs. Some proved to be very good and some simply good. Unfortunately, however, too many have caused difficulties and had a corrosive influence. The reasons are that that compared with New Zealand, the NHS in England is much more hierarchical with greater top-down decision-making and is much less relationship and engagement based.
NHS managerial 'refugees' should always trigger a 'red flag'. This means that there should always be the highest level of scrutiny when they are being considered for a position in our system in order to ensure that their leadership values and focus on both engagement and relationships are consistent with the higher standard here.
Michelle Arrowsmith has in the last few days resigned after less than 2 years in the job. This is an extremely short duration for such a senior position. She is not leaving for family or other personal reasons and is not going to a new position.
Her position required capability in ensuring a strong working relationship between the Ministry and DHBs. This is not something that NHS experience lends itself to. The role included scrutinising the annual plans DHBs are required to submit to the Health Minister (these plans include any deficit levels) and providing oversight of DHB infrastructure and capital projects.
She was 'mentored' informally at least by the Health Minister's crown monitor Lester Levy presumably on the recommendation of Ashley Bloomfield. Given that Levy's top-down leadership style was the opposite of the relationship focussed style of CDHB at that time, words like panel beaters designing roundabouts immediately came to mind.
Although the seeds for the subsequent meltdown of CDHB's leadership were well planted before Arrowsmith's arrival, she was at the centre of the deficit level dispute enforcing the Ministry's and crown monitor's hard-line position.
There are 2 other questions raised by this experience. Has the Health Ministry changed its leadership culture stripes? Further, has its adversarial relationship with DHBs been turned around consistent with the aspiration of the Prime Minister? The jury is still out on these questions, but it is no longer out for the CDHB workforce and the population of Canterbury.
Michelle Arrowsmith, who is no longer employed, was trained as a dietician. What training did she receive under Lester Levy? I worry that there is an agenda from MOH being driven by a small number of people and the fault line in DHB's finances nationally has erupted first at CDHB and will now spread. This made me wonder about this article in the Press where they said:
CDHB chairman Sir John Hansen told board members that Ministry of Health deputy director-general Michelle Arrowsmith, responsible for DHB performance, support and infrastructure, expected the board to cut $90m from the deficit in one year.
My question would be what was this woman's training in finance? Or was she a front for the agenda which was in place when she arrived?
Here's the article: https://otaihangasecondopinion.wordpress.com/2020/09/04/has-the-health-ministry-changed-its-leadership-culture-stripes/