We are so fortunate having the "Scape" Trust in this City. It has the following objective as an organisation:
SCAPE Public Art installs free-to-view contemporary public art in Christchurch city.
Our vision is for Christchurch people to be excited, engaged and stimulated by the contemporary public art that is well regarded and known by the national and international art world.
This organisation has been led by Deborah McCormick from the start. People may not be aware that over the past 20 years the Scape organisation has become the largest supplier of new contemporary public artwork in New Zealand. That is something we have a lot to thank them for.
Go to their website and have a look at the significant gifts they have made to this City https://www.scapepublicart.org.nz/. Without them this City would be a lot more boring.
This week this amazing new sculpture appeared in the centre of our City. I have stood under it several times and it is fabulous. Thanks to the Press for taking this photo.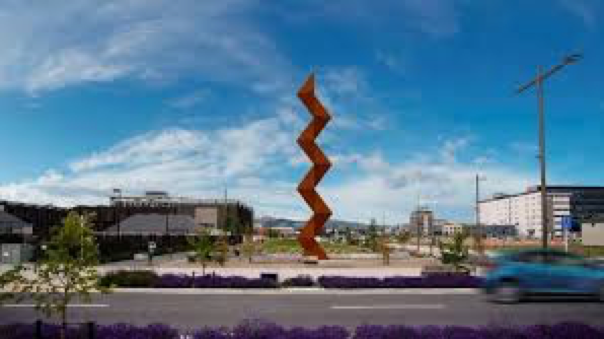 Here's the Press article about this sculpture: https://www.stuff.co.nz/the-press/christchurch-life/art-and-stage/visual-art/116198836/16m-tall-sculpture-to-light-up-central-christchurch
Here's what the scape programme looks like this year: https://static1.squarespace.com/static/54bee44ae4b07102622a1fa5/t/5d8826803a08391190a2fa19/1569203850347/Public+programme.pdf. There's something here for everybody.
Thanks Scape…