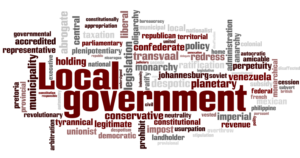 The Government has done its best to garrot Local Government and has now announced that they intend reviewing the role and function of Local Government. This review is not before time as the last time a review was undertaken was in 2002, again by a Labour Government.
The Terms of Reference are here: https://www.dia.govt.nz/Future-for-Local-Government-Review-Terms-of-Reference and include:
The Minister is seeking recommendations from the Review that look to achieve:
a resilient and sustainable local government system that is fit for purpose and has the flexibility and incentives to adapt to the future needs of local communities;
public trust/confidence in local authorities and the local regulatory system that leads to strong leadership;
effective partnerships between mana whenua, and central and local government in order to better provide for the social, environmental, cultural, and economic wellbeing of communities; and
a local government system that actively embodies the Treaty partnership, through the role and representation of iwi/Māori in local government, and seeks to uphold the Treaty of Waitangi (Te Tiriti o Waitangi) and its principles through its functions and processes.
The scope of this matter comprises what local government does, how it does it, and how it pays for it. The scope should include, but not be limited to, a future looking view of the following:
roles, functions and partnerships;
representation and governance; and
funding and financing.
The report will have the following reporting dates: The Review will report to the Minister on this matter.
30 September 2021: an interim report presented to the Minister signalling the probable direction of the review and key next steps;
30 September 2022: Draft report and recommendations to be issued for public consultation;
30 April 2023: Review presents final report to the Minister and Local Government New Zealand.
The members of the panel leading the review are:
Chair
Jim Palmer, recently retired as the Chief Executive of the Waimakariri District Council. Mr Palmer has leadership roles in the Greater Christchurch Partnership and the Canterbury Interim Regional Skills Leadership Group. Mr Palmer has had a wide range of prior governance experience on various groups including Co-chair of Canterbury Covid Recovery Oversight Group and Chair of the Canterbury Chief Executives Forum.
Panel members
John Ombler, QSO, has been a senior public servant who has held a wide range of leadership roles, most recently as Deputy State Services Commissioner, Controller of the All-of-Government COVID-19 response and Deputy Chief Executive of the Department of the Prime Minister and Cabinet. He was also the Acting CEO of the Canterbury Earthquake Recovery Authority (2014 to 2016), and held General Manager and Conservator roles at the Department of Conservation (1989-2007).
Antoine Coffin, a director/consultant at Te Onewa Consultants, which works with private and public sector clients in strategic planning, RMA decision-making, infrastructure and building relationships with tangata whenua. Mr Coffin has 25 years' experience in Māori resource management, cultural heritage planning, community engagement and facilitation, and has worked across multiple sectors in regional and local government, corporate organisations and museums.
Gael Surgenor, General Manager of Community and Social Innovation at Auckland Council (including leading the Southern Initiative, a place-based approach to wellbeing) and a member of the South Auckland Social Wellbeing Board and Chair of the Auckland Co-Design Lab Governance Group Collaboration of Auckland Council and ten government agencies.
Penny Hulse, currently a board member of Kainga Ora, Auckland Museum and Aktive (regional sport body), as well as a trustee of the Community Waitakere Trust. Ms Hulse was the Deputy Mayor of Auckland Council (2010 to 2016) and retired as a Councillor in 2019 after a 27-year period in roles for Waitakere City Council and Auckland Council.
We will ensure that the Tuesday Club makes submissions to this panel.