The Press carried an excellent article on the shifting of the Ng building last week. In the article it was stated:
Stadium architects Populous, a global engineering firm that has designed over 1300 stadiums, developed a baseline concept for Christchurch's new stadium in 2019 as part of the project's proof of concept.
Populous wrote in its architecture report that the preferred concept of a north-south oriented, bowl-style stadium "allows for the retention of the NG building."
Then they appeared to have a change of heart:
but when they were asked to look again at whether the building should be kept, they recommended acquisition.
This change of mind by the firm in early 2020 has had massive implications for its owners, who are now trying to convince the government to save the 115-year-old building by moving it.
I wonder if this is because the Board (how much are they being paid to do this work) which is driving the construction of this community facility seems to lack any chance for public accountability. Who drove this change of plan? Why?
https://www.stuff.co.nz/the-press/news/124561042/stadium-architects-said-the-ng-building-could-be-saved-then-backtracked.
I thought that it would be useful to show the original plans for the Stadium and how the Ng building could be accommodated.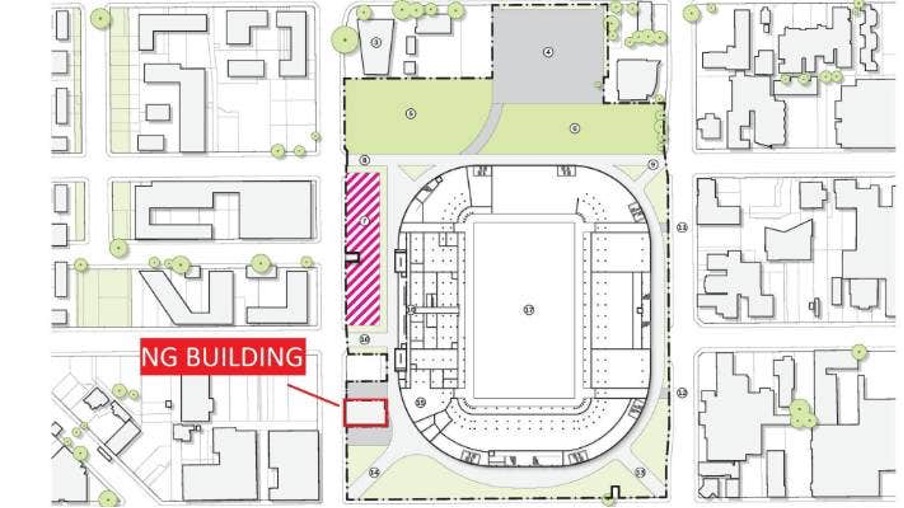 https://www.stuff.co.nz/the-press/news/124636784/christchurch-stadium-concept-has-best-experience-but-not-optimum-field-health.