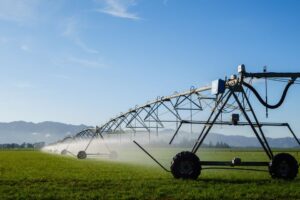 A public meeting has been called to discuss the water consents process through Mayfield-Hinds-Valetta, and the precedents that may be set.
Bring Back Clean Water: Canterbury Nitrate Pollution and our future
Wed 7 April 7pm at Aurora Centre cnr Memorial Ave and Greers Road Burnside
The organizer, Angus Robson, has written a document on the purpose of the meeting and it is printed below.
Here is Angus' document:
Purpose:
There is a consent being processed through ECan, Mayfield-Hinds-Valetta (MHV), which is non-notified and precluded from being notified by ECan rules. The consent seeks to renew the right to discharge up to 104kg/hectare of Nitrate, over 56,000 hectares, for another 10 years. This is the most polluting consent issued in NZ history. Tagging along with this consent is Ashburton Irrigation Ltd, closely followed by Barrhill-Chertsey Irrigation. Renewing MHV will likely create a legal precedent for renewing the others including Central Plains Water.
The environmental and health problem is that new research on colorectal/bowel cancer (in very large and high quality studies) shows that it can be caused by high levels of nitrate in drinking water, and that a safe precautionary limit for drinking water nitrate is 0.87mg/l. This coincides with the ecosystem health limit determined for the new national freshwater regulations of 0.88mg/l, which in law has been rounded up to 1mg/l with an absolute bottom line of 2.4mg/l. The MHV consent will drive N levels in Canterbury aquifers to between 20 and 30mg/l in the affected areas, i.e. ~25 times established the ecosystem health limit, 25 times the precautionary value for human health, and 10 times the bottom line for ecosystem health.
To put a physical slant on it, the amount of water required to dilute the Nitrate pollution requested in the consent is 10.4 metres deep over the whole farmed area, and the amount available for dilution is less than 40cm (26 times less, so the result is increasing concentration). If it was a river, it would be the full flow of the Waikato river all year round to dilute just MHV. To put it another way, the amount of dilution water required for farming to this consent limit is at least 80,000 litres of water per kg of milk solids.
There is also the issue of climate change and greenhouse gases. Intensive dairy is the largest emitter of GHG in NZ, as an activity. This consent will enable the locking in of some of the most intensive dairy in NZ on a very large scale.
These outcomes have the potential to seriously affect peoples' health and wellbeing, their recreational opportunities, the entire Canterbury aquifer system, Te mana o te wai, and our climate now and for future generations – for hundreds and possibly thousands of years. Evidence of these outcomes, which was not accepted by the polluters or ECan when the original consents were granted, is now unequivocal. To avoid concerned and knowledgeable citizens of the day having a meaningful say in the process, the ECan Act was created, which effectively removed the democratic rights of Cantabrians while the irrigation schemes were implemented, and their permanence enshrined in law.
Now times have changed. We know much more, and it is almost all bad news. It is therefore reasonable that for the renewal (or not), the people of Canterbury have a say in whether this pollution be allowed to continue at the current rates for a further 10 years. The purpose of the Public meeting and the allied publicity is to inform Canterbury citizens of what is going on with these consents being processed in the greatest secrecy, the effects of renewing them, and how they can demand of ECan a process change allowing them to have their say, within current law.
The reason for a public meeting is it allows a wide range of diverse sectors to be represented, direct questioning of the speakers, excellent information transfer and good publicity. We will also invite (as audience members only) some key players so they can hear these diverse positions in a forum where they are not controlling the narrative, which is rare and useful. It is not a moaning meeting or a political meeting, and no party politics are expected. It is to show there is reason for concern about locking in ongoing pollution, and practical steps we can begin to take immediately to require our Regional Council to hear us formally on this issue which so affects the future of Canterbury.
Irrigators are not the enemy. They have been misled, and have misled us, and now it is time to start reversing the problems they have created, starting with an immediate re-look at any large scale 'license to pollute'. We all need to work together to solve this. Our Regional Council is failing in its most basic duty, which is to protect our health, our natural capital, and to serve all our interests. This failure has gone on for many years, and it is time it came to an end.
We hope to see you at this meeting.