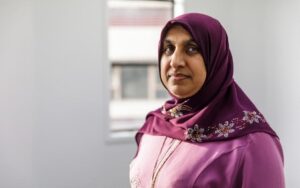 It was interesting to note the comments from the Islamic Womens Council about how the Department of Prime Minister and Cabinet tried to control the consultative process with the Muslim community, which had been recommended by the Royal Commission.
Here's what their spokesperson, Anjum Rahman said to RNZ:
Initially, officials of the Prime Minister's Department tried to control who would be invited and to squeeze the hui in before the Christmas holiday break.
"One of our concerns was that government was going to be selecting who could attend," Rahman said.
"After giving our feedback, we're glad that they've opened it up because we don't believe that government should be a gatekeeper."
However, officials had not co-designed the consultations in the way the Royal Commission recommended, she said.
"It's all very well to meet with people, but being absolutely clear as to what will happen from what feedback they receive and how they might implement that, that needs to be fully transparent."
Here's the article: https://www.rnz.co.nz/news/national/435749/we-need-to-see-changes-to-institutions-islamic-women-s-council.
The Guardian on Poverty
I read a quote recently in the Guardian about poverty. If we also apply this quote to it being about how essential it is for total accountability of institutions and their absolute ethical responsibility to not be fake. Apply this test to this quote:
"Want" was how William Beveridge referred to poverty in his landmark report of 1942. For him it was the first of five "giant evils" that had to be slain in order to rebuild a bombed-out Britain. Today, however, it is the evil that dare not speak its name. It must instead be broken down into discrete categories, all the better to tuck into Whitehall documents or charity campaign strategies. In that fake neatness lies both great political hypocrisy and huge social danger.
Has the Department of Prime Minister and Cabinet unintentionally slipped into the "fake" territory, described above, as is seen by the Islamic Women's Council as it misinterpreted the recommendations of the Royal Commission on the terrorist attack on the Mosques in Christchurch nearly two years ago? Or were things changed because politicians intervened? What worries me is that most politicians are kept so busy they seldom have time to supervise the task they have delegated to their bureaucracies.
As the headline of this article said…pressure keeps institutions honest.