I spoke with a good friend in the hospitality game yesterday. He had received 7 complaints about his operation this last week. The poor people who have to follow up these complaints, visited him.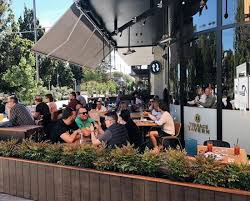 It's not the Agency which has to monitor these complaints fault. It's the mean-spirited types who complain. Not one of the complaints stood up. The business was complying perfectly with every requirement set by the State.
We discussed the fact that the hospo sector, prostitution and tourism are at top of the pile when looking for scapegoats to put in the Lazarus sector in our community. The expendables. The group who employ heaps of low paid people, Hospo, is left bleeding on the side-lines.
When I think of my time as Chair of the Safer Community Council, the public health professionals (not Alastair Humphrey I hasten to add) seemed to see alcohol establishments as annoying. I assumed, even when I had no financial share in hospo other than as a public bar drinker, that they would have been happy for all of them to close. I wonder if this attitude still prevails?
So, when you consider moaning about whether or not a hospo operation is safe and compliant, think twice. The small business owner who runs the place is counting heads to see whether or not they can survive past three weeks' time. Their staff are whanau. They are in this together. You are keeping their family's food on the table. They are trying to keep complex and confusing rules to the best of their ability. They are trying their best to keep their staff employed.
They need your business. You need them. If they all go broke this will be a dull City. The key message is "be kind".