Rod Cameron was involved in the SCIRT project rebuilding underground infrastructure after the Christchurch earthquakes, he writes here….

I believe there is a 'missing part' in the current government and local government anticipation and planning for disasters. I recently attended the Infrastructure New Zealand conference 'Building Nations 2050', and those events have strengthened my resolve to talk more on the subject.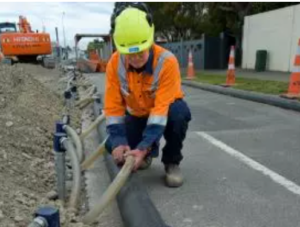 The rebuild of pipes and roads in Christchurch and to a lesser extent the rebuild of road and rail in Kaikoura after their respective earthquake sequences have taught several of us that special ways of thinking and approaches are needed for getting work done after a disaster, and for that matter to the 'wicked' problems that society currently faces in the natural and built environments.
Conventional approaches to the evolution of projects and programmes, each dealt with by their immediate stakeholders, and all progressed independently (in silos) simply do not give rise to good outcomes. The wrong things get done, in the wrong sequence, taking significantly more time and costing more than they should. There are very significant issues and monies involved.
We need co-ordinated collaboration…
What is needed is coordinated, collaborative, integrated action where all parties acknowledge the situation and determinedly work together in open and transparent processes and sequences in close relations with communities to agreed outcomes. This requires significantly different thinking and behaviours from normal in the creation and maintenance of the built environment.
Disasters quite rightly focus on people, but not enough of our disaster planning focuses enough on getting the myriad systems on which people depend up and going.
I believe that the lessons we learned from SCIRT in Christchurch should be introduced to our planning for disasters and the other 'wicked' problems we face. I am part of a group who were involved in SCIRT and have developed the lessons learned there so that they can be used by others. I strongly believe this knowledge could make a significant difference to the long-term community and societal recovery from disasters. 
There are a lot of experienced people across New Zealand who understand and agree with these opinions, but there are a lot of policy makers and planners who are well removed from the delivery of built outcomes who have no idea what is being spoken of.