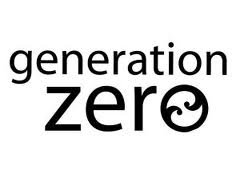 To follow up on the email we sent out in late February 2023 asking you to email our Christchurch City Councillors to vote for Plan Change 14 (PC14), the council has voted in favour of more medium and high density housing in our city! Now the plan has gone into the independent hearing panel stage, which provides an opportunity for us to push to remove some aspects of the plan that is unsatisfactory or were introduced due to lobbying from homeowner/residential groups.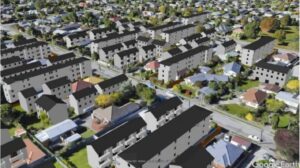 The proposed changes to the District Plan will enable housing intensification in Christchurch around commercial centres and public transport routes. This plan will also help with increasing Christchurch's tree canopy cover. We are pushing for a plan that will enable Christchurch to become a vibrant, accessible livable city that is not car dependent. These changes would reduce emissions, improve the environment and wellbeing in our city.
We have created a quick submission form for you to let you have your say on the plan. District Plans are extremely technical documents that are quite overwhelming, so we've done all the hard work to cut it down to simple points that is accessible for people. It will only take around 2 minutes to use our quick submit form.
Planning for Cycles
Many of you cycle – please submit on this too – suggested wording: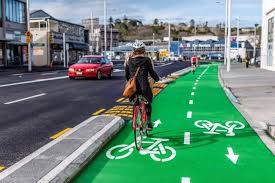 CCC must update regulations in regard to developers providing usable, sensible and accessible bicycle parking in every intensive development: 
Specifying cycle parking facilities that lack adequate security and weather proofing. 
Hanging bike racks are insufficient as they cannot be used by e-bikes or cargo bikes, or anyone who has difficulty lifting a bike. 
Cycle parking provided must be in a location which does not require the cyclist to carry the bike up stairs and/ or through a residential unit. 
Update regulations to support Council's commitment to mode shift in regard to carbon budgets, and actively encouraging people to cycle by ensuring developments cater in meaningful and useful way.