This week we will give Phil a thumbs up and a thumbs down.
On Monday Dan Gordon, mayor of Waimakariri, Wayne Brown, mayor of Auckland, and Phil Mauger, mayor of Christchurch, co-shared a press conference in Auckland promoting an alternative to the government's current 3 Waters plan. They promoted:
► stormwater assets remaining in local council hands alongside transport and drainage,
► provision of affordable finance to make sure of high standard investment into water infrastructure, and
► encouraging local government entities to consolidate into regional water organisations.
► The proposal isn't totally damning of Three Waters, with the mayors saying they support and endorse Taumata Arowai, the new water regulator.
…and I would agree with every one of them.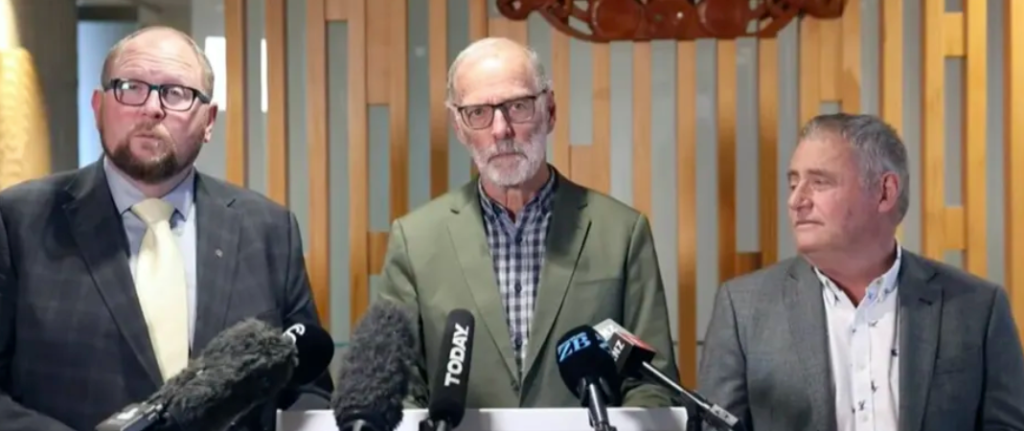 I suspect Dan Gordon's initial idea was that he and Phil Mauger would travel to Auckland and attempt to win Wayne Brown around to becoming involved in a combined effort by mayors around NZ to challenge the government. This was a laudable goal. Phil Mauger explained that this idea grew legs during the meeting. Especially with a person like Matthew Hooton in the room!
It highlighted the challenge of having two private sector mayors used to their wishes being an order for staff to follow. However, that is not the case now that they are in public office. Dan Gordon had informed his councillors on Friday about the trip. Phil Mauger did not until he was in Auckland. It was a meeting of fundamental importance. Something which must be backed up by a majority at the council table.
The press conference was called. It was a substantial challenge for our cloth eared government. The mayors of the largest and second largest councils stood together and that's not something to be ignored. Lianne Dalziel and Phil Gough had tried to use their Labour Party involvement to challenge the government and had got nowhere. This was the next option.
https://www.newsroom.co.nz/triple-header-three-mayors-versus-three-waters
When Phil Mauger arrived back to Christchurch the next morning, John McDonald at Newstalk ZB interviewed him about the previous day's press conference. When Phil Mauger was pushed by John McDonald beyond the advice which his PR team had given him, he drowned. I listened to the interview (which I can send to you if you want to listen) and it was embarrassingly chaotic, but something didn't seem correct. Why would the mayor not contact his councillors or the CEO, but would ring the head of 3 Waters at CCC? I sent a query to the media team at CCC:
In a media interview recently Mayor Phil Mauger stated that he had spoken to the Head of 3 Waters at CCC before the announcement was made by the three mayors in Auckland on 3 Waters.
Could I please have:
Details of the time the phone call was made.
What information the mayor passed to the Department head.
What her advice was to the mayor.
I received the following response:
Mayor Phil Mauger says, "It was my mistake which I apologise for. I was referring to Helen Worboys (not Helen Beaumont), Manawatu District Council Mayor and Chair of C4LD."
This still didn't seem right. So, I listened to the interview again. This was not what the mayor was answering. He specifically stated to John McDonald that he had rung the head of 3 Waters at CCC. He confirmed this twice.
One thing as a public official to remember, when you're trapped in an interview, always tell the truth.