During the week Rob Campbell wrote a fascinating article about the health reforms. He focused on "local" and his comments ring bells in my head. They made me wonder did he fall, or was he pushed from his position as Chair of the Health Authority.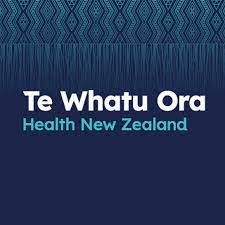 Here the Pae Ora reforms have a very significant focus on the localisation of primary health services. This has been rather obscured in public debate by the centralisation of DHBs but to achieve local delivery and funding allocation is essential to the reform objectives. There are huge problems with this aspect of the reforms.
What is local?
Part is knowing what "local" is. (I will write separately on that in due course.) Part is also the way the reform is structured. At a very simple level the reform is trying to drive localisation from the centre (not quite oxymoronic but certainly a challenge). The prototype work on "localities" has mainly highlighted the depth and breadth of the needed network service response to health issues – much of it beyond the funding or operational scope of Te Whatu Ora. I have no doubt as the Iwi Māori Partnership Boards get established and operating they will identify the same issues.
Local versions of Weathering and Radical Help will be identified and there is a long distance to travel to meet that. Although the legislation requires local government involvement in the "locality" process, this has been very limited. There is really no structure to deliver response to the needs being identified. Whanau Ora, the Primary Health Organisations, service providers such as GPs, local and central government social agencies, voluntary services and iwi/hapū all have to be involved. We are finding this is much bigger than the legislation drafters really grasped. Those trying to implement this part of the reform have a more than daunting task, and there must be some resetting to support.
The reason for that failure is the distance the reform drafters have from real community lives. You can spend a lot of time and money designing systems when often what is really needed is just funding for what is already there.
I endorse these comments. However, we had an integrated health system at the CDHB which the Ministry of Health destroyed by removing the executive. By the majority of the CDHB Board following the Ministry's directive they participated in ripping apart a collaborative model which was working. If you don't believe me, ask your GP when you are next visiting what they think about the new health model.
In the article Rob Campbell refers to the New Local organisation in the UK. Here's a link to the organisation https://www.newlocal.org.uk/articles/how-we-lost-sight-of-the-point-of-public-services/.
One of the elements of the New Local style refers to Strengths-based working which requires deep changes to the structure and culture of organisations and local systems at every level.  As I read this document it reminded me of how things used to occur before the theoreticians destroyed the public service. The article stated that there are some common characteristics of strengths-based organisations:
Values-led recruitment which attracts people who have strong communication skills, self-awareness and empathy.
Teams delivering strengths-based and co-produced services which tend towards self-management.
Authentic Leaders who also embody the qualities of strengths-based front-line workers, such as self-awareness, strong values and self-reflection.
Co-creation – the idea that people with lived experience are integral to the design and running of services – features in organisational governance structures.
Evidence is collected for learning rather than control, striving to be learning organisations which are constantly innovating.
Strengths-based organisations recognise that solutions to the challenges people face normally need system-wide responses and that the system can often be a cause of some of the challenges that people face. They therefore tend to create flatter organisational structures with porous organisational boundaries, based on networks rather than hierarchies, where knowledge can flow across organisational boundaries and new innovative solutions can be developed both within and across organisations.
Imagine if the staff at CCC were able to adopt this type of operating, rather than the current system which obviously is not working judging by the staff and resident's surveys.
Here's the link to Rob Campbell's article in Newsroom: https://www.newsroom.co.nz/community-driven-health-dont-tell-just-ask