Tuesday nights at Smash Palace, High Street Christchurch an eclectic group of people saunter up to the bus from 5.00pm to order something to drink. They are mostly older folk, many in suits, but younger people are there too, some arrive on bikes. Sometimes you will spot an MP or a Councillor or even the Mayor.
Some of these people are decision makers in the city, many are active community advocates, all are concerned about the future, and they want to be part of creating it. What brings them together is that they are committed to the future of Christchurch and to open transparent democracy.
Newsletter: 1000 + people get the newsletter each week, and each week we focus on another aspect of Christchurch. Sign up here
Videos: The Tuesday Club is mostly now videoed (thanks Aaron Campbell) so that more people can share in the discussion. See the videos here
Facebook: Follow us on Facebook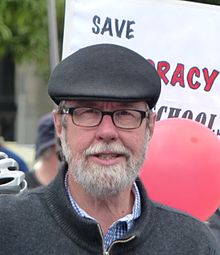 At 5:30pm Garry Moore, a former mayor of Christchurch and regular member of the Radio NZ Panel welcomes people and introduces the speaker for the night. It is over by 6.45, but not before there has been a rigorous discussion about the topic.
This is Democracy at its best. We meet in the ground floor of the brick building at the back of Smash Palace – buy your drinks at the bus – lots of craft beers to choose from and in the winter mulled wine and cider – join us in person or online.
So, if you have a free hour come along this week….
This is another in a series of talks where we are trying to encourage democratic involvement by the people of Christchurch. We are analysing what is happening in our city and supporting each other's engagements in our various communities.
We are keen to support many different forms of leadership and play our collective role to ensure that Christchurch becomes an international beacon of hope after a disaster.
"Everything is alright in the end. If it isn't, then we're not at the end." John Lennon.
"Democracy dies in darkness" the by-line of the Washington Post.