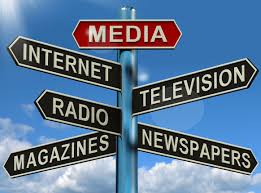 Gavin Ellis is a wise public commentator on the media. Recently he wrote this column in Newsroom 
As I have noted many times, why doesn't the Government to tax the hell out of Facebook and Google who are garrotting our media by removing their advertising revenue?
Why isn't there a tax on every NZ ad which these overseas companies are running? This revenue should be used to prop up our local media. I feel that Home Truth #2 and #3 are especially telling. The sooner the Press is owned locally, the sooner I will return as a subscriber.
It was sobering reading his series of "home truths" about the media:
Home truth #1 Journalism is too precarious for me to recommend it as a career.
Home truth #2 Investor-based news media are elderly Coronavirus patients with underlying health issues.
Home truth #3 Foreign owners have no investment in New Zealand society.
Home truth #4 Consolidation multiplies impact.
Home truth #5 Light will shine through.