Our young friends from New Zealand from Topham Guerin have now been appointed into the UK Conservative Party team to run their campaign in the next General Election. Here's the Guardian article on their appointment.
https://www.theguardian.com/politics/2019/oct/23/tories-hire-facebook-propaganda-pair-to-run-online-election-campaign?CMP=share_btn_link.
Just look how smart these guys are. They deliberately produced something which looked dumb and their opponents rubbished them and re-produced this many more times than it would have been seen normally. Here's how it was reported: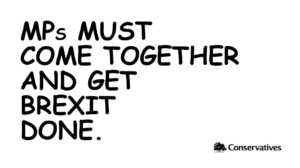 In recent days, the Conservatives have begun purposefully posting badly-designed social media material, at one point urging MPs to back a Brexit deal using the often-derided Comic Sans font. The Tories' political opponents lined up to mock the image, inadvertently sending it viral and ensuring it was seen by a wider audience.
Here's another example of how they work. They worked for Airbus and they had a problem with one of their helicopters. So, here's what they did:
Airbus confirmed they had employed the company to run lobbying campaigns in 2017 and 2018 after the company's Super Puma helicopter was grounded over safety concerns following a number of fatal crashes while carrying workers to North Sea oil rigs. This involved producing an unbranded Facebook page and accompanying "news" website named Helicopter Newswire to spread positive news about the helicopter, at a time when trade unions were campaigning for tighter safety regulations. Airbus insisted their work was limited to official material and did not indulge in disinformation.
If New Zealand political parties do not pay attention to these guys, they will swamp the media with their clever tactics and slogans. The media will generally swallow it up hook line and sinker, as will their political opponents.
The question I have in my mind is how much are these guys in the "let's get Adrian Orr" campaign? I also am left with a question in my mind. Do these guys have a moral compass?