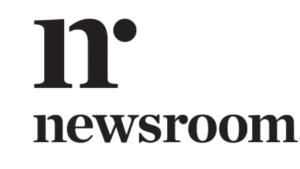 Isn't it offensive the way the media has twisted and turned over opening up our borders? The were screaming out for weeks that borders should be opened up. Then when two women highlighted how vulnerable we are if we are complacent the media then screamed out in the opposite direction. The worst of them has to be Mike Hosking. Linwood College should be embarrassed that he was one of their graduates.
In an excellent piece of journalism this week Bernard Hickey wrote:
The Government acknowledged this week is trying to build extra quarantine capacity at a rate of four percent per fortnight, but is being overwhelmed and surprised by the number of New Zealand residents wanting to come home, who are at the front of the queue ahead of visitors, students and guest workers. It is also understandable that New Zealanders in Australia, Britain, India, Europe, China and America are desperate to return to a Covid-free country that has at least some chance of social and economic stability amid the waves of the infection crashing around the global economy.
Anyone trying to calculate how many New Zealanders could be at the front of that queue and how much space might be available for the 'rest' should know there's around one million people living overseas, including at least half a million in Australia, who have the right to simply turn up and expect re-entry.
The new 'fix-it' Minister Megan Woods told me this week less than five percent of the places will be available for non-residents. That means less than a couple of dozen people a day. That is a far cry from the 250,000 students and guest workers arriving each year pre-Covid-19, and the five million visitors a year forecast within a couple of years.
Any business model depending on those numbers is dead until either a very fast and very reliable test is available, or the parts of the world that provide the bulk of our tourists and students and guest workers are vaccinated. That means China, India and the Philippines, which have a combined population of almost three billion.
Demands from universities, the Opposition leader, the Deputy Prime Minister and the tourism industry to quickly reopen our borders are simply unrealistic, unless New Zealand takes a collective decision to sacrifice its nanas for the sake of rescuing a less-than-10 percent chunk of the economy.
It's not about politics or economics. It's simple biology.
The issue is that tourism and international students' markets are stuffed for some time into the future.
The Ozzie PM has said he wonders if their borders will be opened up before the middle of next year. Our tourism will be internal, and that will need to be our focus.
However, our economic development agency, ChristchurchNZ, needs to put the tourism and education sectors in the back room for a while, and instead focus on what we need to do to grow other sections of the economy.