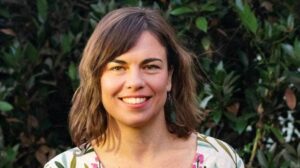 Congratulations to the newly elected Councillor Celeste Donovan. It was an interesting election, notable that Phil Mauger convinced a mate to stand and then changed his mind and supported another. Neither of them were elected.
Sadly again a very low voter turnout as is common in local elections and bi-elections in particular. The most interesting thing to note was that the winner received nearly 3 times the votes of the Labour candidate.
I'm not sure whether the results were because of a poor campaign or whether this was a message to the Labour Party about the 3 Waters Reform, of which our local Labour MP's have been sadly mostly silent.
Results (to be confirmed):
Celeste Donovan (Independent Positive Community Action) has 1507 votes.
David East (Independent) has 1081 votes.
Andre Hopman (Independent) has 962 votes.
Caleb Isaacs (Independent) has 920 votes.
Kelly Barber (Labour) has 507 votes.
Katie Hays has 215 votes.
Nikora Nitro has 22 votes.
Congratulations Celeste and her team – The Coastal Ward needs a strong engaged candidate, and it seemed this is what they chose.