Have you heard of this lot? If not, have a look at this web site. It makes very interesting reading. https://muckrack.com/.
Consider this. Is this a reflection of the weakened state of our media that they have to rely on this sort of message?
Find the right journalists to pitch…
Say hello to your one-stop, relationship-building platform and goodbye to outdated media databases: Muck Rack's search engine lets you discover and pitch relevant journalists in a much more targeted way than legacy media databases. Building and sharing media lists has never been easier, and since they're automatically kept up-to-date you can finally stop spending time maintaining old media contact lists.
I received this email from a visitor from Hawkes Bay, who wrote to me this (if you recognise the shoes and feet you will know immediately who it is):
The attached are some pages of the Press.   The writers of these opinion pieces are ALL members of Muck Rack – the group who supply journalism to clients or PR agencies who want publication of stories on a particular line.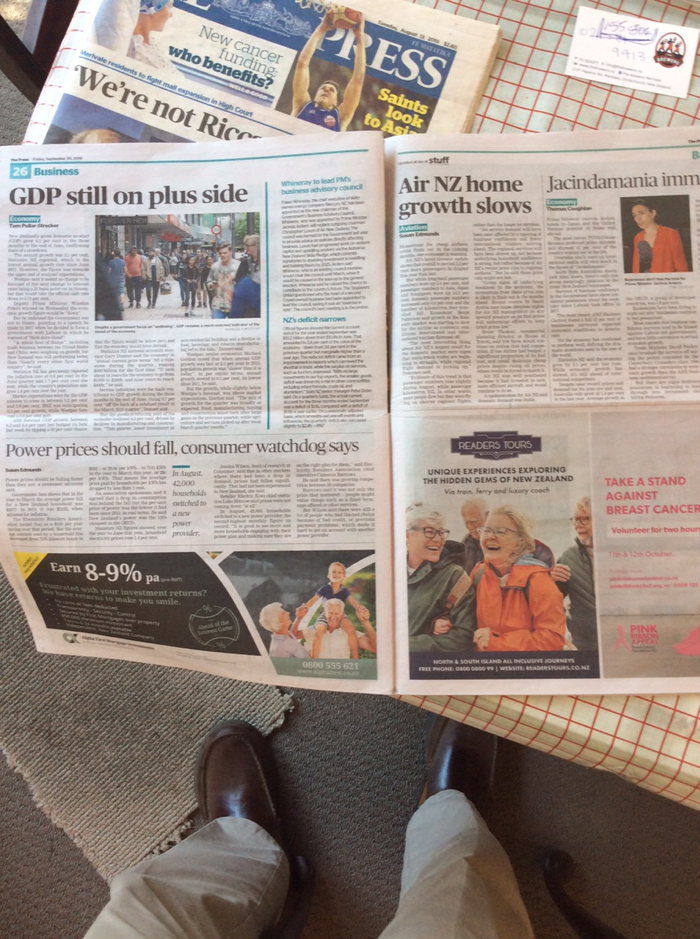 Has the Press got so low on funds that it has to purchase articles because it can't afford to have journalists who have "stopped spending time maintaining old media contact lists"? Each of the articles have a link to the Stuff website and so the journalists look like they are staff members.
We have to get in behind local journalists. Just clicking on web sites and not having a newspaper delivered then complaining that there is no local news, is a cop out.