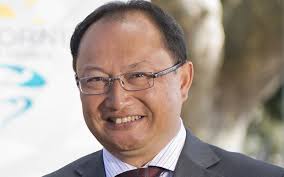 If ever there was an inspired appointment to the position of Race Relations Conciliator, it was the appointment of Meng Foon. This guy is as fantastic in the flesh as he appears in articles. He is the real oil. He's somebody who builds bridges between cultures with such ease he makes it look simple.
I think he will be seen as one of our outstanding public servants and we should ensure that he honours his commitment to appoint staff in the South Island.
In an interview in this article https://www.newsroom.co.nz/2019/08/27/775792/meng-foon-gears-up-to-take-on-the-state recently Meng said:
His advice for his successor is to tell the truth. It's a simple philosophy, but one he says has never set him wrong.
"If someone asks me a question, I just tell the truth, then there's no more questions after that. If you're vague they'll ask you some more questions until they find out the truth. I don't want to tell a story, and I have to be mindful of the fact that some people know the answer already. If you say bullshit then they'll catch you."