I received this from Nathaniel Herz-Edinger Christchurch Organizer of Living Wage Movement Aotearoa who spoke to our last Tuesday Club meeting. Nathaniel wrote: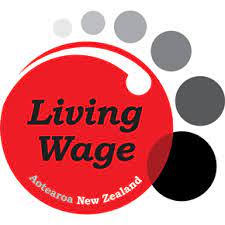 On Thursday, 12 August, the council will vote on Living Wage accreditation. If successful, all our cleaners, security guards, and other city workers will receive a pay rise this year, and every year, to ensure their families can live a decent life. But it hasn't passed yet.
We need a strong delegation to ensure the CCC does the right thing. If you're willing to speak, wear a T-shirt, or simply hold a banner as part of the Living Wage delegation, contact Nathaniel at nathaniel@livingwage.org.nz or call him on 022 4165 925
At the meeting when Nathaniel spoke, he asked me if Smash Palace pays the living wage. I have checked and all Smash Palace staff are either paid the living wage, or above.