It has been interesting to observe from the side-line the games being played at the Linwood/Central/Heathcote Community Board recently. A group of Board members had moved to replace the Board Chair Alexandra Davids. Considerable pressure was applied to the Board members, and this week the idea was shelved. It seemed to me that the leadership for the reversal of the proposal came from Councillor Yani Johansen. Well done Yani.
This week at the Board's meeting the Press reported 20 community people attended to express their concerns about the nonsensical move to replace the Chair. Those making submissions included Brenda Lowe Johnson, a former People's Choice member of their Board. Brenda spoke very strongly and said:
"This is about power and control and stripping good people of their mana.
"Please, I ask of you one more time, please don't do this, otherwise there has to be consequences in the next election."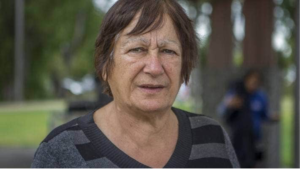 Brenda Lowe Johnson said the Linwood area needed tender loving care and equality that depended on the active participation of a board that could help constituents.
"This is not happening. We have a dysfunctional board."
The comments by Jake McLellan, City Councillor for the Central City, and I am led to believe the architect of this whole unfortunate affair, was reported by the Press as saying:
McLellan said the board needed someone with competency, skills and experience to lead the board.
"I think there are a number of potential candidates who would increase the effectiveness of the board."
So, we have somebody who has been an elected rep for just on a year. Who considers himself as having the ability to assess whether somebody, acceptable to him, will increase the effectiveness of the Board? My question would be just how, precisely, did the People's Choice "team" assess Alexandra Davids performance and find her wanting?
It was pleasing to hear that the Mayor appeared on Chris Lynch's ZB programme this week and supported the existing Chair.
Now that this unfortunate issue has been put in the "too hard" basket I look forward to CCC elected reps stopping playing games and getting on with making good decisions at local level. The task for them all is to rethink our villages and work hard at promoting local action and local ownership of issues and planning.
This Community Board behaved as if it was operating in a vacuum and could do what it wanted. Then they smelt the bad breath of local reminding them that they were there to serve the whole community, not their political grouping.
Here's the Press article: https://www.stuff.co.nz/the-press/news/123430617/board-members-warned-there-will-be-consequences-if-they-oust-chairwoman.