Every single one of us in New Zealand is a descendant of, or an actual immigrant. I despair when people start scrapping about whether or not we should accept immigrants and refugees. They display no knowledge of their own ancestry. The debate on immigration is one of the most transparent displays of ignorance in our society.
The political debate in the last week on immigration has been equally dreadful. The statements made by Winston Peters about immigration were despicable. He drags this nonsense out every three years. I have been checking them on Google. I was delighted to hear the PM reject Peter's line that he would insist on the Immigration portfolio if his party survives the election. I am now hoping like mad that they don't. His comments are just 1950's thinking in this day and age.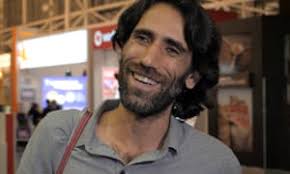 It was fantastic to hear that Behrouz Boochani was granted refugee status yesterday. This is a genuine demonstration of compassionate decision making.
Stuff reported the National Party response on this decision as:
National's immigration spokesperson, Stuart Smith, questioned the legitimacy of the process over Boochani's application for asylum and suggested he received favourable treatment from Immigration New Zealand because he had supporters in the government.
Smith said the minister of immigration or department had not given any direction to allow Boochani to enter the country, and he did not meet the criteria for a refugee as it was not true, he had nowhere else to go.
"He [Boochani] publicly stated he had been accepted to settle in the US, or he could go back to live in Papua New Guinea."
This was an insensitive and dead-head comment. This from the party which made Peter Thiel (it's interesting when I checked on Google for the spelling of his name one of the words suggested was "thief") a New Zealand citizen. He became a NZ Citizen after having been in New Zealand for a few weeks and promising to invest money in this country. This was reported in this article https://www.nzherald.co.nz/indepth/national/how-peter-thiel-got-new-zealand-citizenship/ in the New Zealand Herald as:
Peter Thiel is an internet oligarch who believes in a stateless world free of regulation or limits on human endeavour. He made millions on PayPal, and billions on Facebook.

He lobbied New Zealand Cabinet ministers and public servants, presenting himself as our exceptional angel of venture capital.

He was secretly granted citizenship, but within months of his "solemn vow" appeared to move on. He has barely seen since and has recently been buying up real estate while selling down his local technology investments.
This is what we have to compare the decision on Boochani against. It's OK for Stuart Smith's government, when they were in power, to approve making a billionaire a NZ citizen because he's loaded with lots of money. But it's not OK for us to accept somebody who is rich in experience of oppressive and dishonest regimes, including our neighbour Australia.
Such comments are what makes my blood boil.
Congratulations Stuff on a great report.
https://www.smh.com.au/world/oceania/a-long-chapter-ends-behrouz-boochani-granted-asylum-in-new-zealand-20200724-p55f2z.html