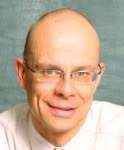 Last week we heard from a person working daily as an advocate for migrants and refugees in this country. Peter Moses came to NZ as a migrant. He worked for Immigration Service and is now a barrister acting on Immigration matters.
We had a bit of a problem last week as people found it difficult to find the link to the Zoom session so here is the link to the talk
I know that Patrick O'Connor has been in contact with Peter to discuss if the people he is involved with can work with the network Peter is part of. To see if they can lobby the Government to advocate for changes to be made to the current impasse that exists with immigration matters.
I must apologise that I spelt Kris Faafoi's name in my last notes. Duncan Webb demonstrated that he had read his notes and reminded me of my error. I am fussy about spelling names, having spent my entire life getting people to remember the second "r" in my name. So, my apology Kris. I still feel that it is time for a cabinet reshuffle, and I still feel that Golriz Ghahraman would fit the bill as Minister of Immigration very well.
I had an angry email stating that Golriz had in the past defended somebody who was awful somewhere in the world. I asked Peter Moses about this. He reminded me that people are entitled to defence counsel and just because Golriz acted in this position does not mean that she agreed with this person's actions. She was merely performing a legal role.