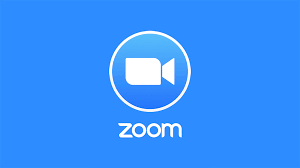 I was late for our Zoom meeting last week. When I have spent hours writing the notes, I seldom read the final product on line.
Rosemary, in an impressive display of using her own initiative, had written that it would be at 5, not 6 for our Zoom meeting. I had spent part of the afternoon being entertained by one of our grandsons who had arranged a cartoon, of his choosing, in our front room! That made me late…
David Bennett gave us a stunning demonstration of just what Zoom was capable of doing. It turned me on my head. Wow. This could be an amazing method to engage our community from their homes. This was a turbo charged edition of democracy in action. I was on a high for the whole night.
Thanks for arranging this David and Rosemary.
It was so good; we have invited David back for the next couple of weeks to teach us new tricks of using Zoom. I really recommend that you jump on Zoom this week and find what an amazing way of us being in contact with each other.
Last week somebody added up how many people were on line. They counted nearly 50, adding together where there were two people on site. Let's see if we can double this this week.