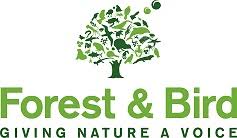 Last week we had Annabeth Cohen who gave an excellent summary of the proposed legislation to clean up our rivers. I found it fascinating.
Here is a link to how you can make submissions to the Government on the proposed clean waters legislation
Here is Aaron Campbell's video of the talk. Unfortunately, the first few minutes were not recorded.  Aaron apologises for forgetting to turn "record" on! https://youtu.be/FTD5nv4EIL0.
I received this feedback from somebody who was not able to attend:
The key message for Annabeth is that we ALL need to back off from eating whitebait!
I stopped 3 years ago, and also have been a bit evangelical about getting others to stop.
Whitebait are endangered as a species. Full stop.
There goes something else off my diet. Dammit. I love whitebait patties. This "save the world" stuff is doing great things for my waistline.