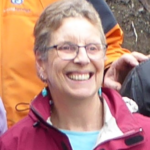 Last week we had a masterly presentation by Chrissie Williams on the Red Zone, and the various options for its future. It was a well thought through presentation, as we have come to expect from Chrissie.
The Red Zone is one of the biggest challenges to this City. If we don't get it right future generations will judge us as having failed. The conversation was robust and I think it is safe to say that those present expect our elected reps to get on top of this area. It is important that the separate sections of CCC administration, currently feuding over which section should be leading the Red Zone, need to be pulled into line by the CEO. This area is held in trust by the Government and CCC. In their hands the hopes and aspirations of all those who lost their homes hang in suspended animation until decisions are made.
A Governance Board must be appointed urgently. Those on the Board will have considerable skills to plan for the future. This mustn't be representatives of organisations. People must be appointed because of their personal skills. This Board must have the task of negotiating the relations with CCC.
It is urgent that something happen regarding the Red Zone.
I will place it in public I think that the commercial proposals which are floating around the City for part of the Red Zone are unnecessary, and should be declined. We need sensible discussions not polluted by vested interests who wish to make money out of this part of our City.