Professor Emeritus Andy Buchanan complies with my definition of an excellent academic. He speaks in everyday language and condenses complicated issues into explanations that people like me can understand.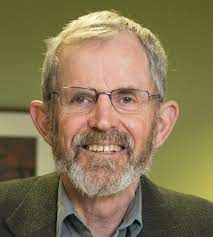 The potential for wood in the future was clearly laid out by Andy and his commitment to experimentation is outstanding.
It was wonderful to have Andy demonstrate the essence of what is possible with wood by talking about the new community centre in my suburb, the St Albans Community Centre which was opened recently. Go and have a look at what is a wonderful modern building.
Here's Andy's talk thanks to Aaron Campbell: https://www.facebook.com/468338373632713/videos/220939796109671