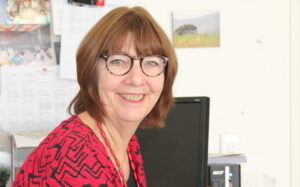 One of my big heroes is Karen Guilliland. We have been friends ever since we both ended up on the Area Health Board about 100 years ago. Karen has been a tireless advocate for midwifery for decades now and she and Helen Clark joined forces to get legislation passed to protect the role of Midwives in this country and give them equal status to doctors. This was a first in the world.
Karen has worked around the world and is one of the planets leaders in midwifery. She is in demand right around the world, but, a prophet in their own land…… Frank Films conducted an amazing interview with Karen recently. I recommend it to you. I'm going to send a link to the film to Andrew Little. The MOH won't bring it to his attention.
It was a bit disappointing to hear of a local MP rubbishing part of the film. He started by asking how much Gerard Smyth had been paid by the midwives to produce the film. What happens to these normally sensible people when they get closer to the aphrodisiac of power? If they were in opposition, they would be right on side. Just as they were on the side of the CDHB until they got into power. Maybe when power is nearby they just become smiling parrots.
Doesn't it make you sick….
There are two videos. The first asks the question is NZ – the best place to give birth? Here it is:
The second video is the complete interview which I really recommend: