As somebody who has been involved with the community housing sector a recent article in the Herald about Kainga Ora stuffing up badly with a North Island iwi was worrying. It reinforces that commitment to engaging in a proper manner with the community is essential and must be part of a check list not a "nice-to-have".
The article stated:
Tauranga-based Ngāi Te Rangi had been in negotiations with Kāinga Ora for more than a year over the plan to relocate the Rotorua state houses to Māori land in its Rohe.
Iwi chief executive Paora Stanley said he was led to believe the deal would go through and had told desperate whānau members they would get the homes.
Stanley said the process involved 14 formal meetings, about 22 follow-up phone calls and a pōwhiri with Kāinga Ora that included kaumātua and senior tribe dignitaries on October 15, 2020 – who chose the houses.
But on June 2 Kāinga Ora withdrew from the deal via email.
Here's a photo of the houses which were to be shifted. I've been involved in shifting a heap of houses and every one of these would have been easily moved. State houses, especially ones of this era, were well built and have great "bones" which assist being able to be shifted.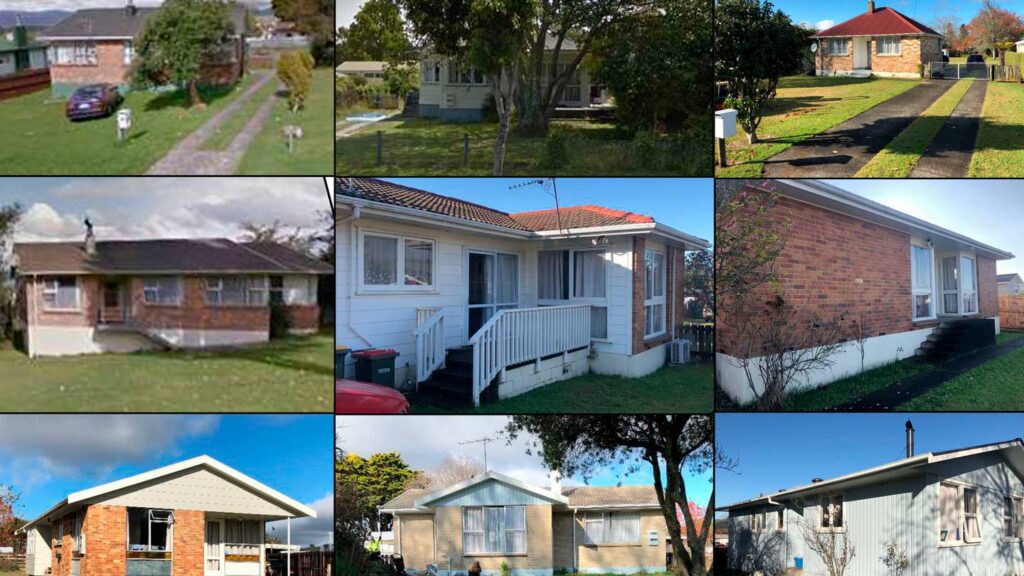 Ngāi Te Rangi hoped to relocate these state houses onto Māori land in its Rohe but they were demolished instead. Photos/ Ngāi Te Rangi
The article went on:
Kāinga Ora has apologized and the government minister overseeing the agency says its handling of the matter fell well short of her expectations.
"We apologize for the inconvenience that this has caused, and look forward to seeing how we can work together in the future to enable our whānau to flourish through living in better homes."
Kāinga Ora Homes and Communities Bay of Plenty regional director Darren Toy revealed in a written statement to NZME this week that "due to miscommunication internally within Kāinga Ora the houses were demolished instead of being relocated for use by Ngāi Te Rangi".
"There were a range of different factors involved here including issues of communication, mismatched expectations, planning and due diligence, both between Kāinga Ora and Ngāi Te Rangi, and within Kāinga Ora."
I would dispute the comment that there were mismatched expectations between the iwi and Kainga Ora. I'd say this is an example of an agency under the pump from their Minister to produce numbers. The production team would just see the need for empty sites to enable them to achieve the targets their organisation has been set by the government. These targets are laudable, but when mistakes happen it is time for Kainga Ora to consider the environmental wastage of demolition alongside whether existing homes can be shifted elsewhere for another use. This would expand our housing stock and play a part in changing the wasteful nature of our society.
There's quite a lesson in this story for many parties.