Before I print what John wrote this week, I was with a mate who has won several awards for building. He is a superb builder. He was on a site recently and commented how hopeless the apprentice was with something very basic. My mate said he feels its time to get back to all trades being trained at Tech. Just as tradies were trained in the past. Now here's John's comments:
Attached is my story of the building of Parkfield estate. The photo is from Google map, it is the house where Anne and I lived just before we came to New Zealand. The garage was built after we left, and it has new windows, but the rest is as it was 75 years ago.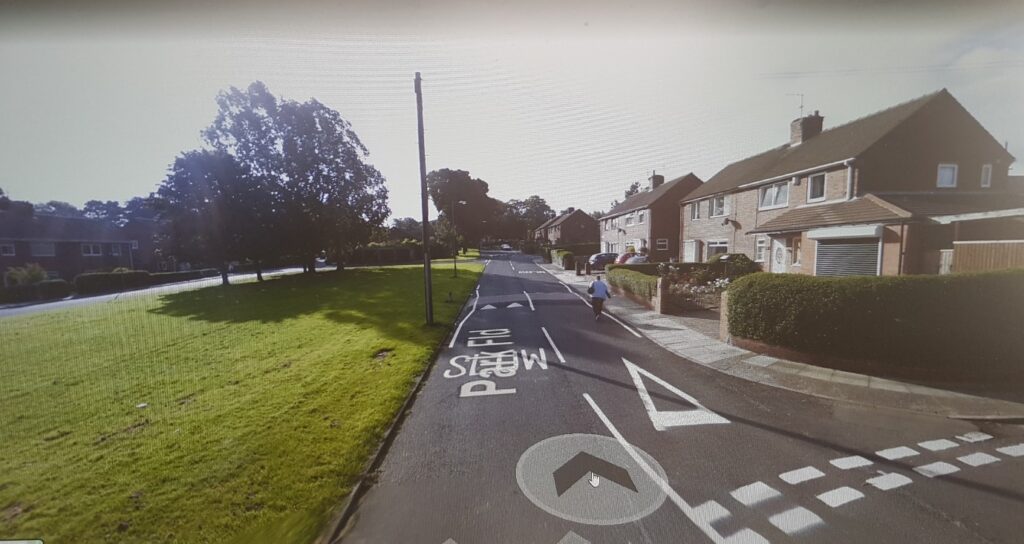 Here at home now the building industry is having a very difficult time apparently because of the effect the covid pandemic is having on business all round the world. The building industry had the same kind of difficulties when they built estates like Parkfield. Before that there was a world war which came after many years of world depression. This is called life.
All is not lost; we can make things right. – – Learn from the past and great things happen.
Building is a system and systems work with all the parts working for the whole. This is where we should start.
John PS I didn't mention Rogernomics
Here's my story:
I was born on Tyneside Northern England in 1936, started school in 1941 and left in 1951 and started work as an apprentice carpenter/joiner
The war finished in September 1945 leaving an enormous mess to clean up from one end of the country to the other with millions of people needing their houses repaired or to be rehoused by a building industry that hardly existed and starting up again from scratch and nearly all the tradesmen were still in the armed services, but houses had to be built or repaired. The same applied to commercial buildings
To add to the problem, it was decided to pull down all the old streets in the big industrial cities that were still standing. Slum clearance.
There were very few tradesmen and very little building material. An enormous problem but when things have to be done you have to get cracking and do it.
As soon as the tradesmen were demobbed they started by building council houses in the villages and towns all over the place.
They started building a new estate near my school called Parkfield. I used to go along to watch every dinner time, that's probably how I ended up in the industry. My wife and I lived in Parkfield.
The war finished in 1945 and the people started moving into the houses in Parkfield in 1947. Attached is a photo of our house as it is today. The garage was built after we left but everything else is the same.
They are well built 3 bedroom houses with 2 big rooms down stairs. There were 2 bedroom houses as well.
For the whole estate there was only 2 plans and this is what makes the difference between there and here in NZ.
My old school mate Jack Kelly moved into Parkfield in 1948 and he still lives there. Most of these houses are privately owned now.
The local authorities built them and as time went on they sold them off, they wouldn't have got anywhere if they had left it to private enterprise.
For some reason over here in NZ every house has to be different making the overall time of building each house and the cost, absolutely ridiculous.
This is what we did over 70 years ago, why can't they do that now?
I came to New Zealand in 1974 to build houses in Invercargill for the people coming to work at the new aluminium smelter, my wife and I decided to stay. That's another story.