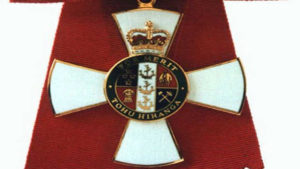 I was involved in many conversations with a lot of surprised people after the New Year's honours list was published. I think the awarding of knighthoods is out of control. They don't mean anything anymore. They are a dime-a-dozen. There should only be one or at the most, two, each time. Sporting leaders seem to receive them with gay abandon. I thought this very thoughtful article by Joseph Romanos said what I was thinking really well https://www.stuff.co.nz/sport/opinion/118581278/when-it-comes-to-sport-the-honours-system-needs-to-disengage-and-reset. I agree with Joseph Romanos questioning why the man who led the All Blacks to defeat and the woman who coached the Silver Ferns once should get one of our highest honours. This was dumb dumb.
This year I would have only given a Damehood to Marilyn Waring who has done so much for women for decades on both the national, and international, stages. She really deserves her honour. How come societies arbiters of who has kept the law, and who hasn't, seemed to regularly get knighthoods? Is it seen by the legal class as theirs as of right?
The real honours are often those seen as "down the list". These are the QSM's. I remember when I collected my gong being embarrassed at what I got compared with somebody who had spent their whole like pouring their energy into their community as a volunteer. I had merely held public office.
Our Prime Minister announced that environmental issues were her generation's "nuclear issue" during the last election campaign. I sure applauded her for that commitment to the environment. However, consider that 9% of the awards in this year's New Year honours list went to people involved in environmental matters. The greater proportion of them went to people who received QSM's.
There is a pecking order with honours and I feel it is time to challenge how people get them. I totally agree with Joseph Romanos and say it's time to have a hard look at who are getting awards and that those of us on the ground need to be working to nominate people we feel should be further up the list.

In conclusion. Congratulations to a regular attendee at the Tuesday Club, Patrick O'Connor who received an honour as a result of him being a wonderful servant of the refugee and immigrant communities in this City for decades. His was an honour truly deserved.