For years I have heard my wife speaking, as a nurse, complaining bitterly about the treatment of old people in retirement villages. Everywhere we witness great building schemes building new huts for old people to live in. The places make me sick. The thought of creating holding pens for old people all in one place reminds me of that wonderful series "Waiting for God" a comedy done, as per normal, brilliantly by the English. Only this time there is no joke. The whole thing is based on greed. The companies which are building these mausoleums strut all over the Stock Exchange demonstrating what great business people they are, when the whole bloody thing is based on being financial rip offs.
If you don't agree with me then consider the situation where somebody buys a home, which they don't own, pays through the nose for years. Then they die and the family gets 30% reduction from what they paid. Then the unit is sold for the current "value" and the whole thing starts again. That's ethical? Come on.
In a recent release the Retirement Commissioner, Jane Wrightson said in Stuff:
Retirement village residents have much less consumer protection than tenants in New Zealand, according to the Retirement Commissioner Jane Wrightson.
That's one of the findings of Wrightson's report calling for an urgent Government review of the almost 20-year-old law and regulations governing the growing retirement village industry.
Her report said the balance of power between operators and residents needed addressing and residents' rights needed to be made a lot clearer and strengthened.
Contracts contained unfair terms, residents entering villages needed clearer information, standard and plain English contracts for occupation rights agreements should be introduced, and a simple and effective complaints system needed to be created.
Minimum standards should be set for key exit matters like weekly fees continuing after the death of a resident and when they should stop, and how long operators were allowed before they had to buy-back the licences to occupy a unit and repay residents or their estates.
It comes after she released a discussion paper in December placing several contentious issues up for debate, which attracted nearly 3300 submissions including hundreds from village residents.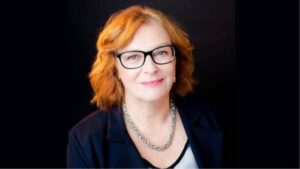 Retirement Commissioner Jane Wrightson also called for a major review of the law and regulations governing retirement villages. She went on:
These proposals included sharing the capital gain when the right to occupy the units or villas, as they are called, were resold, restricting how long weekly fees could be charged once a resident died or left a villa and a guaranteed buy-back of the licence to occupy within a certain time.
Her report said submissions revealed 99 per cent support for a complete review of the legislative framework and that included support from organisations like the Law Society, and professionals in the sector like trustees and statutory supervisors, as well as hundreds of residents' submissions.
Wrightson told said the only group that thought a full review was a bad idea was the operators.
Village residents did not have many of the consumer protections provided to tenants here. A review should eliminate unfair terms in contracts and better protect the rights of consumers.
Then there was this article in Stuff last weekend by Janet Wilson: https://www.stuff.co.nz/opinion/125471122/no-country-for-old-men-or-women.
The basic challenge for us all is this the way the elderly in our community should be treated?