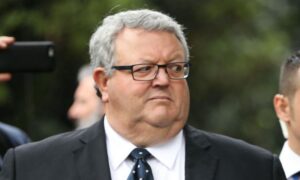 At the outset I have to say Gerry and I aren't best mates. In fact, it's worse than that. I have found his tribalism an impediment to us ever having a reasonable, and reasoned discussion. Gerry seems to have a pathological dislike of Local Government, as did his fellow St Bede's old boy, Clayton Cosgrove. Might be the Bedian water.
Anyway, Gerry has gone from his electorate, and I would be reasonably safe in saying never to earn it back again. It's time he left and stood aside for somebody else to contest the seat.
He made a number of comments in the article at the bottom of this piece. Some I agree with some I disagree with. I disagree with this one:
He said getting central city homes up fast enough was the main concern, and the Government should have opened up the east frame – being developed on behalf of the Crown by Fletcher Living – to other developers.
The reason why I disagree with his comments is this was the structure he personally put in place. It's called Otakaro Ltd, the most undemocratic company this side of the black stump.
However, Megan Woods has had 3 years to change this organisation and from the outside seems to have done nothing about it. So, partially Gerry is correct. Why hasn't the land been taken off Fletchers as they have not performed.
I also thought it was a bit rich Gerry complaining about the lack of progress over the past three years. He had 7 years and there was a lot to repair, starting with relationships, EQC and Insurance challenges. These have all been attended to and many people's lives are now heading toward becoming normal.
I thought it was a sobering thing for Gerry to read Philip Burden's comments about the Government. Philip had Gerry's seat before him and was a National Party cabinet minister. He said:
he believed the city's residents would hold the Government accountable and Labour had so far proven "more constructive" in running the rebuild than National.
Here's the complete article: https://www.stuff.co.nz/the-press/news/123138317/gerry-brownlee-business-heads-call-for-new-govt-to-speed-christchurch-progress.