We are keen to encourage Tuesday Club readers to write articles on what we should be focusing on in Christchurch in response to the IPCC report. We need to find speakers who will speak about what we need to do. Please send us your suggestions.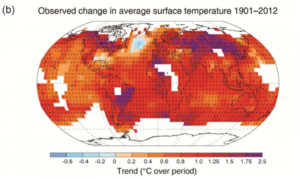 In the Guardian there was an article about the challenges for NZ.
The report finds that New Zealand land areas have warmed by 1.1C between 1910 and 2020.
As the globe heats, Aotearoa New Zealand will become a land divided by weather extremes – rain will batter the west and south leading to floods, while high temperatures will bring drought and fires to the east and north.
This weather is already playing out. This year, Westport on the South Island's west coast was devastated by flooding, while last year saw record high temperatures in the north, leading to a prolonged drought.
Here's the warning we must act on as a city:
Sea-level rise poses a risk to New Zealand's 15,000km of coastline, putting tens of thousands of houses in danger of more frequent and extreme flooding and erosion and exposing $14bn worth of local government infrastructure to damage.
Our challenge as a society summarised by the Guardian:
In 2019, New Zealand passed multipartisan climate legislation setting a net-zero-by-2050 target for CO2 emissions, and set up the Climate Change Commission to map out a pathway there. The government is legally bound to formulate a policy response to the commission's report, which was released in June – but has not outlined what those policy steps will be.
Cradock-Henry said mitigation would now be insufficient to address the changes in climate presented in the report.
"The report is a stark reminder of the need for adaptation. Adaptation will require strategic and even radical adjustments to practices, processes, capital and infrastructure in response to climate change, and must begin now."
Here's the article: https://www.theguardian.com/world/2021/aug/10/a-land-divided-by-extremes-what-the-ipcc-report-says-about-new-zealand-climate-change.