This is especially for the Council "team" who collapsed in the public scrum and gave into the Rugby Union recently.
Here is a photo of the last test between the All Blacks and Australia two weekends ago. The black bits are people in the audience. The rest are empty seats.
The reason? Two tests in two weeks may be part of it. Another could be that the cost of seats will be judged against the cost of buying a few beers in a bar and watching it in the warmth of a bar on a big screen which shows you more than you would see in the flesh.
That CCC vote on the Stadium was just dumb. Here's a long-term warning for Christchurch: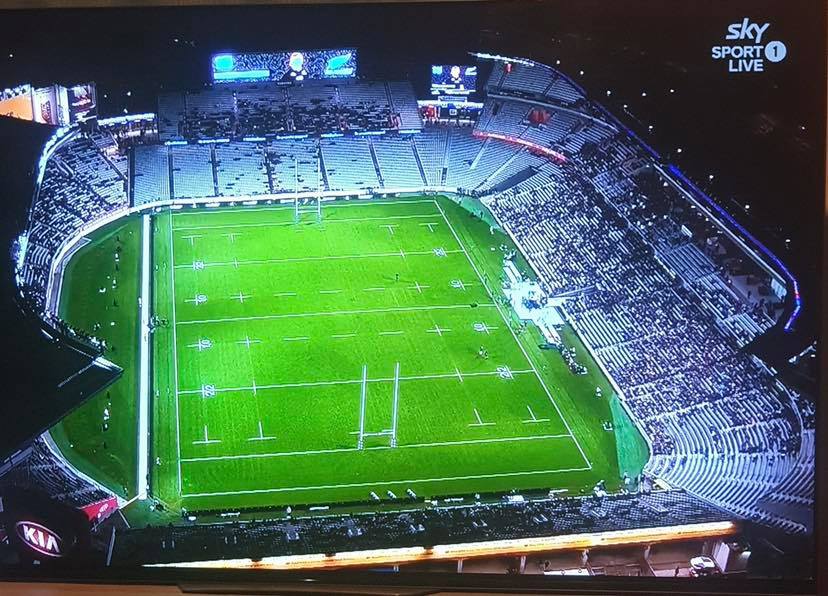 And maybe some humour: