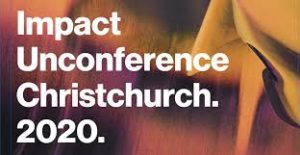 On Friday I attended a "Unconference" organised by Steven Moe and a willing bunch of thoughtful people. It was attended by 300 people from around the world. Steven is editing the discussion and I will provide a link to it next week.
I attended the session led by Shamubeel Eaqub. It was fantastic. Shamubeel challenged us to consider:
Our normal as an economy of "just in time" and "lowest price" business operating styles are now seriously challenged.
There has become a de-coupling of world trading methods and patterns.
The role of government/society/communal assets has become more important.
When times were good, we too easily forgot about the need to protect community and the need to work together.
In the past high pay rates for a small number has been promoted as OK. However, when we look at those who have been defined as "essential workers" many of them are really low paid. We too often value those who perform essential jobs too lowly.
Some things have been papered over like inequality, income disparity, poverty and climate change; but they won't go away.
Coming out of lockdown our happiness will be tempered by the fact that hundreds of thousands will be without work.
We must ensure that our safety nets are strong and that we protect them and that we need to rethink welfare.
Around the world there will be a resetting of politics and economies.
Over the next 12 to 18 months we will have the chance to re-think our society.
Shamubeel thinks these will be the new normal:
Technology will become even more important than what it is like now.
The concept of "office" will change.
There will be a greater emphasis on friends and whanau and the time we spend with them.
Transport will be very different.
The way business is conducted will also be different.
We might not eat out as often as we have in the past.
Policy makers will change from the sort of policy they have promoted in the past.
Government hasn't started planning to the level necessary yet.
Government debt will probably double.
We have to address how this debt is repaid; what burden do we transfer to future generations.
Shamubeel finished with some overall comments:
We will be judged by future generations by the decisions made now.
We must remember the old ways of operating created the society we have right now.
Future solutions will be driven by collective action.
We need to put the word "love" into any of our discussions about the economy.