Just last week this interesting article on Canterbury's housing was produced by Andy Fyers for BusinessDesk:
How Canterbury built its way to affordable housing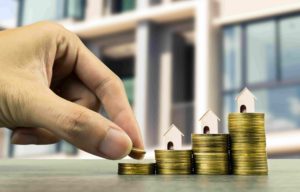 As surging property prices spread across New Zealand like wildfire in the past decade, even to lowly populated regions like Gisborne, the Canterbury housing market remained serene – a flat line amongst hockey sticks.
Aside from the West Coast – which has a declining population – Canterbury is the only region where house price inflation remained subdued.
According to the CoreLogic House Price Index, the average value in Canterbury is a touch above $500,000, an increase of about $60,000 in the past five years. In comparison, prices in Auckland have increased by $180,000 in the same period and in Wellington prices are up by more than $350,000.
The supply side
What has Canterbury done that other parts of the country have not?
In short: build houses. Since 2012 Canterbury has consented more than 500 new residential buildings for every 1,000 people the population has grown by.
No other region has managed a rate above 400. Even when you discount the 9,000 homes lost in the earthquakes, Canterbury still out built the rest of the country, with 428 consents per 1,000 new people in the region.
So how did Canterbury manage to sidestep the housing affordability crisis badly afflicting most of the country?
After the earthquakes the region was able to temporarily overcome two of the major roadblocks to new residential construction: planning laws and infrastructure financing.
Planning laws were partly suspended and council debt limits, which are a roadblock to investing in the infrastructure required for new housing, were lifted with support from central government.
It helped that two councils on the fringe of Christchurch city – Waimakariri and Selwyn – already had long-term plans in place to accommodate new developments. These were brought forward and the house building began.
The results are clear from building consents data. The Canterbury region left other parts of the country for dead, even when replacement homes for the quakes are taken into account.
Sufficient supply of new housing balanced supply and demand and, just as importantly, managed expectations.
With steady prices there is less of the fevered 'FOMO-buying' from first home buyers and rent-seeking from investors who expect prices to keep going up.
Economist's view
Eric Crampton, chief economist at The New Zealand Initiative, says the post-earthquake experience of Christchurch and surrounding areas is a lesson for the country as a whole.
Crampton advocates for supply-side solutions to the housing crisis, equating demand-side responses such as a capital gains tax and more financial support for first home buyers as tinkering at best and adding fuel to the fire at worst.
"It [housing] is a horrible mess. It all comes down to supply, which comes down to incentives. It has been fantastic seeing what Christchurch has been able to do, particularly because high housing costs have been accepted as a kind of fact of nature in New Zealand, that there is nothing that can be done about it," he said.
Crampton does not foresee an end to house price inflation until there is enough supply and, just as importantly, credible expectations of enough supply.
"Once you get to an expectation that more supply will be able to come to market and if that expectation is well grounded, then prices shouldn't go up, because they shouldn't be able to outpace the cost of just putting a new sub-division on a paddock."
While residential construction has been ramping up in recent years, especially new apartments and townhouses, Crampton says it is not enough to meet demand.
"We are having a lot more building but it is running up against capacity constraints in the sector. They can't gear up more than they currently have. They don't have the crews to do it, they are even hitting constraints now in timber trusses and frames."
Council incentives
As it stands, councils have little incentive to fund the necessary infrastructure for new housing developments. Many do not have the ability to borrow given current debt limits. The alternative of increasing rates on existing home owners to fund new construction is never going to be popular.
Changes to enable more intensive development in existing areas are also generally met with vehement opposition by existing residents.
One solution proposed by the NZ Initiative is for central government to direct all the GST collected from new construction to the council where the building took place.
That would give councils more incentives to allow building and provide some finance to help pay for new infrastructure. In places where intensification is taking place, councils can at least invest in amenities that might make development more palatable for existing residents.
The outlook
Crampton does not seem especially hopeful the changes he says are required will happen in the near future, citing the loss of Phil Twyford from the housing portfolio as a blow to the cause of supply-side solutions.
"Twyford deeply understood the problems in land markets and the need to get towards competitive land markets and competitive land supply. He wasn't able to achieve that in the time he had, and he had some difficult issues with the bureaucracy and other parts of the system. There isn't that same impetus now.
"If the government is serious about housing affordability and the Built Environments Act dealing to that problem, they will have it as one of the guiding principles… that housing in New Zealand should be affordable.
"But the signals we've been hearing from in the system are not encouraging."