I have always felt sorry for people who start things and excel at whatever they started. They are often not honoured for their courage and other, more timorous, types take their idea and sanitize what they have promoted.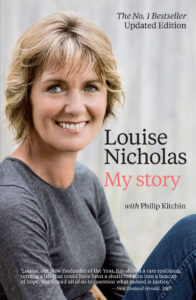 The pioneers often head off disillusioned and broken. The really strong ones thrive outside the system, Celia Lashlie is one who comes to mind. Celia was one courageous individual who spoke on behalf of the voiceless. Karen Guilliland is another.
This article on Louise Nicholas being dumped by a Government Department brought to mind how pioneers are so often scrapped and replaced by bland, safe people who will never rock the boat.
https://www.stuff.co.nz/national/300087081/absolutely-broken-sexual-violence-advocate-louise-nicholas-dumped-by-government