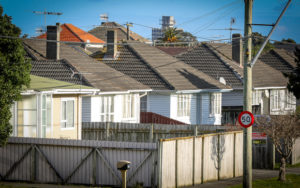 The Resource Management Act has had a perverse impact on our planning as a country. Too often it is used by those who have the resources to be able to afford a lawyer to stop genuine initiatives which would improve our society. Often the battle has justification and the Act works just as expected. Sometimes it's just about protecting a position of privilege.
Last week I read this sobering article about a battle being fought in Whangarei https://www.newsroom.co.nz/2019/09/20/816380/the-battle-for-puriri-park-nzs-housing-crisis-at-a-glance and I found it really concerning. Essentially what is motivating this group of people is that they do not want to have people they would see as less desirable living in their neighbourhood.
If we allow this sort of "them and us" approach to our housing for HNZ we will segregate people into the "haves" and the "have-nots". When I grew up, we had state houses dotted throughout all suburbs. Unfortunately, a lot of state houses in higher value suburbs have been sold and that pepper potting has been destroyed.
We live in a less salubrious part of Christchurch. We love it. There're no social pressures to look a certain way; or to own certain vehicles; or be seen in certain cafes; or dress up in lycra in the weekend and take our budgie for a bike ride. We have state houses down our back fence. There's no pressure here for them to be sold, or removed. Their kids went to school with our kids. My son visits the boy who grew up in the state house up the back in prison as he wants to help his school friend to get on a straight and narrow path and be an active member of our society.
My only objection to the state houses up the back is that one of the tenants felt morally obliged to save destitute cats after the earthquakes and they are complete pests. Well fed, and loved, they have kept our back yard virtually bird free. At times I wish I had a dog who eats cats.
However, going back to the Whangarei court case the really sad thing about the group objecting to this development by Housing New Zealand is that the piece of land which they see as "their" park isn't a park at all. The fact that they can afford to engage an expensive Auckland lawyer says it all. This isn't a group of people concerned about an inclusive society. They are just trying to create what is essentially a gated community by using the Resource Management Act for their own purposes.