John Patterson wrote to me this week and said: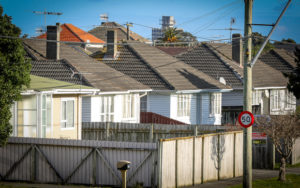 I see in the Tuesday Club notes this week you have my story of building houses after the war, I hope it makes people think. To work out were you have to go you need to look where you've been. The house my great granddad built in 1886 was 212 pounds, 40 years on my mam and dad built a house for 350 pounds. 40 years on I could buy a house in Invercargill for 7000 pounds. 40 years on I would have to pay 300 –400 – 500 thousand pounds. What chance do the younger generations have now to buy a house? My own thoughts are you can't leave this to market forces.
If we think we are the only country facing challenges with housing think again. However, we seem to be up there with the level of house prices rises we are witnessing. IT's all very well for me sitting in a debt free house which I will leave when I am dead, but for those struggling to get into the market it is a disaster. Here's an article in the Economist this week about the issue from an international perspective.
https://www.economist.com/finance-and-economics/2021/04/03/house-prices-in-the-rich-world-are-booming