The six-month mortgage holiday and the $6000 in extra baggage…
I received this email this week. It focused on the greed exhibited by the banks of our country:
I'm reminded of the Tuesday club stories you did on banks last year. While everyone is focused on blaming govt with who wins/loses in last week's budget, I find it interesting as an ex- bank manager (for one of the larger Aussie owned banks) how no one is interested in why the bank's profits continue to escalate. They looked amazing during covid giving away what everyone thought to be free money and yet stories like this one I just read show many understood very little.
Amazing how no one asks the question where the Aussie banks additional income comes from after it cost everyone else…
If govt did this you'd never hear the end of it.
If you want to think kindly about banks think about this story. This young woman asked for a loan of $2K to cover her interest and business costs during lockdown. The bank declined and instead said they would freeze her repayments during the lockdown. For this they charged her $8K.
I think my calling them greedy bastards is polite. Here is a snippet of the story:
Laura Procter had just bought a first house and started a new business a fortnight before Covid-19 plunged the country into a nationwide lockdown.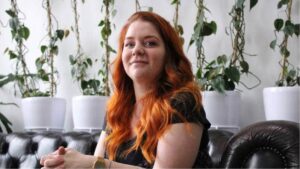 Concerned with the prospect of no income for at least four weeks, the Dunedin salon owner did a budget.
It made for grim reading. So, the 28-year-old contacted her bank and asked if she could get a $2000 loan to cover her salon's rent, and her mortgage.
''I was afraid of getting into more debt, but also not knowing what the financial world would look like."
But her bank, ANZ, said she could not get finance as she was technically unemployed due to lockdown, however she could have her mortgage deferred – for six months.
At that time, she had only paid $600 off her newly acquired mortgage.
She was told that interest charges would still be added on to her mortgage during the mortgage holiday ''but I didn't fully understand what that meant''.
The bank also set the deferral for the maximum six-month period.
Fast-forward six months and that quick decision cost her $6000, and the end of her mortgage has been extended out a further 18 months.
Procter said it was frustrating that she was turned down for the $2000 loan to help her until the wage subsidy came into force.
Procter said when the matter of a mortgage holiday was explained to her, the ANZ representative likened it to being in a boat and ''pulling the anchor up and letting it take you backwards with the current''.
''I did not translate 'backwards with the current' to $6000.''
Here's the article from Stuff. https://i.stuff.co.nz/business/money/300311202/the-sixmonth-mortgage-holiday-and-the-6000-in-extra-baggage