The Government assisted the housing market post Christchurch earthquakes. It interfered with the market. Have a look at the gap between our housing affordability and the rest of NZ on the graph below which was in Newsroom this week.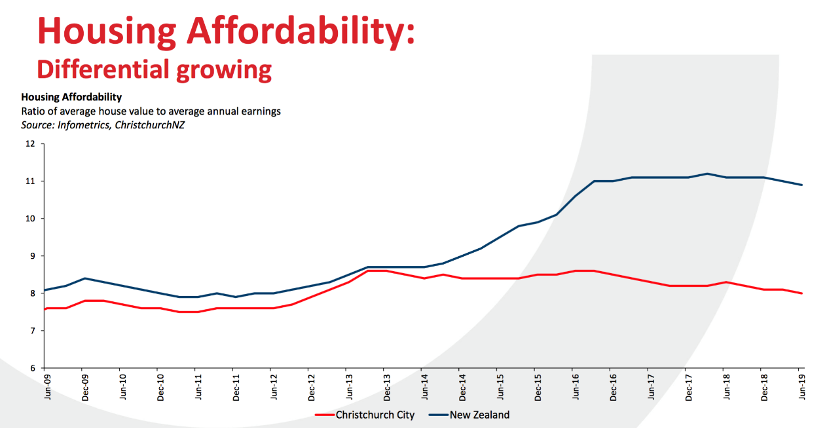 We always had a slight margin but this graph shows that it really has widened. The Government interfered in the market in NZ for decades. It had State Advances Corp, which loaned funds to families at 3% interest to purchase their first homes. There was a large state housing stock. Builders were incentivised to build affordable 100 m2 homes with three bedrooms and one bathroom.
I remember one house we shifted to Rolleston. It was a reasonably new house in Burwood. The subdivision where the house was shifted required to house to be expanded by nearly a third again. It was already big. We have to stop this sort of nonsense.
Anyway, just saying the Government has a responsibility to swot up on its history. We need to restart the State Advances Corp, and for it to be incentivised to construct smaller, affordable houses.
And, I'm not promoting everything being built by Kainga Ora. There's a place for all players on the Housing Continuum.