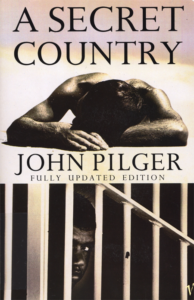 A new book has been published by John Pilger about how Gough Whitlam the Australian Prime Minister between 1972 and 1975 was rolled as Prime Minister by forces, led by the CIA.
Whitlam was an incredible reformer and led an inexperienced Labour team to achieve great things. The book is called "A Secret Country". Here is a link to an article on the book https://www.mintpressnews.com/forgotten-cia-coup-against-australia-gough-whitlam/268164/
Here are some comments from this article:
During the Whitlam years, 1972-75, Australia briefly achieved independence and became intolerably progressive. Politically, it was an astonishing period. An American commentator wrote that no country had "reversed its posture in international affairs so totally without going through a domestic revolution".
The last Australian troops were ordered home from their mercenary service to the American assault on Vietnam. Whitlam's ministers publicly condemned US barbarities as "mass murder" and the crimes of "maniacs". The Nixon administration was corrupt, said the Deputy Prime Minister, Jim Cairns, and called for a boycott of American trade. In response, Australian dockers refused to unload American ships.
Whitlam moved Australia towards the Non-Aligned Movement and called for a Zone of Peace in the Indian ocean, which the US and Britain opposed. He demanded France cease its nuclear testing in the Pacific. In the UN, Australia spoke up for the Palestinians. Refugees fleeing the CIA-engineered coup in Chile were welcomed into Australia: an irony I know that Whitlam later savoured.
Although not regarded as on the left of the Labour Party, Gough Whitlam was a maverick social democrat of principle, pride and propriety. He believed that a foreign power should not control his country's resources and dictate its economic and foreign policies. He proposed to "buy back the farm".
In drafting the first Aboriginal lands rights legislation and supporting Aboriginal strikers, his government raised the ghost of the greatest land grab in human history, Britain's colonization of Australia, and the question of who owned the island-continent's vast natural wealth.
At home, equal pay for women, free universal higher education, and support for the arts became law. There was a sense of real urgency as if political time was already running out.
Whitlam created an enemy in USA. They plotted to remove him and used the weak Governor General, a mate of the CIA, to depose of a democratically elected PM. Australia has been a toady partner to USA ever since.
This book about this time reminded me of one of the finest speeches I have ever heard. It is by Noel Pearson and it was at the funeral of Gough Whitlam. Make a cup of tea and sit back and watch it. This is oratory at its best:
If we want to retain our independence then we need to hold the current batch of American politicians at the end of a long pole.