I received this information from Cam Bradley about a meeting sponsored by Generation Zero.
Who supports your concerns
for climate justice?
Thursday, October 1, 2020 at 6 PM – 7:30 PM
Tūranga
Public ·meeting hosted by Generation Zero
Tickets available at www.generationzero.org/2020_election_debate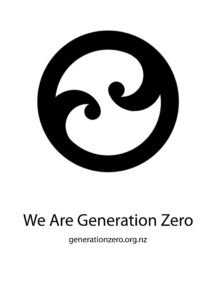 Come along to a FREE Generation Zero hosted debate where we get our Christchurch Central MP candidates to talk on topics such as transport, infrastructure and other pressing matters of climate action. There will also be time for your questions from the audience.
Attendees:
Duncan Webb (Labour)
Dale Stephens (National)
Chrys Horn (Greens)
Abigail Johnson (Act)
Denis O'Rourke (New Zealand First)
Moderated by Cameron Bradley
Walk-ins who have not RSVP-ed will be accepted as long as we are still in Level 1. In the event of a Level 2 state of emergency with COVID-19 again we will be limited to the first 100 people to have RSVP-ed.
Therefore we recommend to secure your place fast! We look forward to seeing you there!
RSVPs: https://www.generationzero.org/2020_election_debate