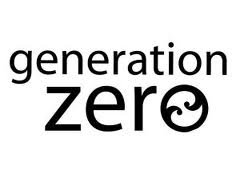 Thanks to Cam Bradley who sent to me what Generation Zero recently wrote to CCC with the following suggestions for their actions post Covid 19. It is a very well thought through submission and I hope it doesn't disappear into a hole at CCC, and be ignored. My advice to Generation Zero is to hassle the Council to get a comprehensive response from them on their submission.
Executive Summary
In March 2020 we were forced into a new world, one far different from what we expected or knew. Now, we are faced with a choice – to return to what was an increasingly unsustainable business as usual, or to create a new normal that future generations will thank us for.
Generation Zero has identified four actions the Christchurch City Council should take to create this new normal;
Invest in public and active transport;
Reform our parking strategy;
Ensure homes and developments are energy efficient;
Develop a 21st century recycling plant.
It is important that we help the businesses and people who need it during this time, but we should also take this opportunity to ensure they reduce their carbon footprint for the benefit of the planet and its people.
New Zealand's response to COVID-19 has garnered worldwide attention and as the country's second largest city you, our leaders, have a platform to show the opportunities presented by the recovery process and to create a better city. How you react will be seen across the world and impact any number of other cities and people.
Christchurch has been on an exciting path of recovery and regeneration since 2010. We may have experienced great tragedy over the past decade, but we are also a resilient city.
We will get through COVID-19 together and we will adapt to the new normal, whatever it may be. But Generation Zero, the people we represent, and the scientific community fear that, if we choose to merely return to business as usual, we only expose our city to an ever greater risk of another tragedy.
Let's Build a Future-Ready Christchurch
Ōtautahi Christchurch is a city of vibrant opportunities. After the devastating 2010/2011 earthquakes, sustained collaboration between local stakeholders and national government began a process of transformation and urban renewal. We call upon local government to continue and deepen this process as it invests in the COVID-19 recovery. This means developing a world class network of active and public transport, investing in much needed public infrastructure, and ensuring that all projects prioritise the long-term health of the city and the people living, working and playing within it.
Towards a Net-Zero Ōtautahi
As our leaders, you must respond to COVID-19 to ensure our new normal is better than before. COVID-19 has forced us to change the way we travel, work, consume and live.
Before reverting to business as usual, we need to reconsider which parts of pre-pandemic lives we wish to return to, and which we don't. Continuing in our previous paradigm exposes the city to ever greater climate risk and forces more cost and change on future generations the longer we delay.
The Christchurch Economic Recovery Forum and other bodies tasked with developing Ōtautahi' s recovery plan must consider the climate impacts of decisions taken, and should be empowered to do so through specific requirements in their mandates. In addition, new investment must promote low-carbon solutions. While every new cycleway and bus lane moves our transport system closer to a low-carbon one, we will not realise our vision until public and active transport are fully integrated into every new transport project and residents truly have options in how they travel.
There is every chance that some organisations and businesses will require council assistance through this turbulent time. When this occurs, we should ensure that the organisations requiring help have a long-term strategy to pay back to the city by reducing their carbon footprint as quickly as possible. A legal obligation with penalty clauses should be put in place with the organisation so that every effort is made to uphold this strategy.
Read more – Gen Zero Vision for Christchurch's Economic Recovery…