As somebody who has been in the thick of change much of my life, I have formed some pretty strong views on Institutional behaviour. In both the public and the private sectors.
However, because how institutions have been run the past thirty or so years, we have ended up with significant loss of institutional memory. We have been in the era of FIGJAM leaders.  "Fu#k I'm Good, Just Ask Me"
Here's a link to the meaning https://en.wikipedia.org/wiki/FIGJAM. Having read this description think about a person who is in a leadership position that you recognise that fits this description. We have had far too many supposed leaders who are really only interested in their power bases, and themselves. Not in why they are there, or what precisely the business, or organisation, they are leading is about. It's about THEM. THEY know it all. THEY are world authorities. We are expected to sit back and accept their opinions.
I was reminded of this a few months ago when a community leader said that the community sector is often the holder of institutional memory. For the past 30 years institutions have promoted the cult of the individual.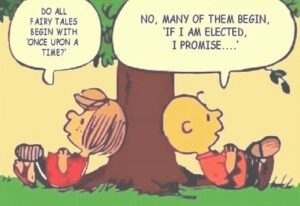 The role of the community is to keep those in leadership positions honest. We are the memory. We were around before the latest FIGJAM and will be here after they move onto the next place where they will take the mayhem which surrounds them with them. They often turn the Institution they supposedly lead against community people who see through them. Their big mistake is we were here first, and we're not going away.
Next week some of us from the Tuesday Club have been allotted 5 minutes to submit on the Long-Term Plan. This opportunity to stand in front of our elected Councillors, and the staff who serve us, should be a two-way street. We are submitting and hopefully they will be listening. It is time for us to reflect on the essentially weak nature of this exercise.
After our experience in front of the elected reps next week's notes will be covering how we need to do the democratic thing so much better than how its being undertaken right now. We need to stand up to personal power trips which too often drive those in public office, and those who serve them.
An American political activist, Roland Clark, once said:
"The measure of your quality as a public person, as a citizen, is the gap between what you do and what you say."
American investor Jeremy Gratham made the following comment in January. He was talking about the corporate sector, but it applies equally to the public sector:
"If you say as an individual, 'my only interest is to maximise my advantages,' which is what they say at the corporate level, you're a sociopath for heaven's sake."
What has made me think about all this public service, and those who have risen to key places in our society, was as I read the Guardian last week. The paper is celebrating its 200th birthday. It's not owned by any individual. It's owned by a Trust.
This writing got me thinking:
"A newspaper has two sides to it," as former editor CP Scott wrote in his essay commemorating our first 100 years. "It is a business, like any other … But it is much more than a business; it is an institution; it reflects and it influences the life of a whole community … It has, therefore, a moral as well as a material existence." This conviction was present from the start: the prospectus that announced the Guardian's founding in 1821, in response to the Peterloo massacre, asked how the "great diffusion of Education" in the country, which had excited a "greatly increased interest" in politics, could be "turned to beneficial account".
I sat and pondered whether we could apply these words to our City Council. Let's change the words a bit:
The Council is much more than a business; it is an institution; it reflects and it influences the life of a whole community … It has, therefore, a moral as well as a material existence."
I wonder how often the Council contemplates its moral responsibility? This question applies to not just the elected reps, but particularly to the executive. How often in the in-house staff meetings is the question raised "what is our moral responsibility?"
We will continue thinking about our Council and how to make it way more democratic.
This week's Tuesday Club notes include an article honouring a man this City owes so much, Malcolm Ott, who died recently. John Patterson and his fellow residents in Parklands have recorded some of their thoughts on what has happened to their lives post-quakes. I doubt many parts of Christchurch have got their experiences documented just like this group of streets in Parklands. One sobering thought is when John observes that his generation have lost their retirement years and they won't get them back. Also covered, now that the dust has settled, are the thoughts of a number of people as they each reflect on the Government's proposed health reforms. I have looked at how the Labour Party continues to dig itself further into a hole about freezing the wages of public servants and about a neat wee community initiative to pay for and replant cabbage trees which were poisoned around the Estuary.
I hope you enjoy this week's effort. We really appreciate people letting us know what you are thinking and whether or not we have got things right.