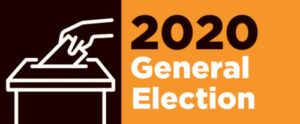 The first election campaign I was involved in was in 1978. I had signed up as a Labour Party member in 1976 and joined the Labour team in the Lyttelton electorate.
Thus, commenced a commitment to the Party, and to politics, mostly as a Party hack for years, and finally running out of excuses on why I didn't want to stand for elected office in 1992. Five times I stood for elected office as a Labour candidate. Each time people knew what I believed in and each time my vote went up.
I was made a Life member of Labour for my services to the Party. In 2018, after being badly disappointed (I'm being polite) by Phil Twyford on Community Housing, I cut my Life Members card up, and left.
This action has been incredibly liberating. Where in the past I felt obliged to remain silent, rather than rubbish my own party, I have no constraints any longer. My blinkers are off. I've had mates in different political Parties who have all told me that they had the same experience.
Does this mean I'm over politics? Not at all. I passionately believe in politics as the means of changing society to ensure it performs in a manner which is inclusive and exciting. I've practiced that belief all of my life. However, that's not where politics seems to be heading throughout the world.
We have a Prime Minister with the greatest opportunity to be the most seriously effective reformer since Norman Kirk. What has happened instead?
She seems to be surrounded by mostly technocrats. Public bureaucrats in drag. Where's the passion? Where's the vision? We're being served up timorous BAU. Where is the brilliant leadership which we have witnessed so many times by this stunning communicator?
How the Labour Party has helped the wealthy since it has been in office was written about by Bernard Hickey this week:
It's the dirty little secret of the first term of this Labour-led Government. It has been fantastically enriching for the oldest and richest in the electorate, while the young, the old and poor who voted for Labour and the Greens became poorer and are even further away from affordable housing and decent incomes than they were in 2017 when they swept Jacinda Ardern to power.
https://www.newsroom.co.nz/comment/when-winning-matters-more-than-taxing-wealth
For the first time in decades I have found myself completely disconnected from the election process. Looking on from the side, the Government hiding behind Covid 19 seems to me to be a PR marketing ruse.
I'm not downplaying the importance of collective action to address Covid 19. I think the Government has led us superbly in the past few months. By doing this they now have the chance to completely rewrite the possibility of NZ opening up to new and inclusive economic opportunities for all.  
The economy has been reset. Where are our amazing opportunities to rediscover new ways of thinking? New ways of supporting the weak, and the strong. What place a UBI? I really like what the TOP party are promoting.
What's Labour's view on this? I guess it will probably be negative because the bureaucrats who appear to be writing Labour's policy might be out of work because of the lack of need for vast bureaucracies to "manage" people's benefits, etc.
What place for new trading opportunities? What place in the political discourse for the environment? What place is there for our planet?
This does not mean I am becoming more conservative. Not on your nelly. I despair what most other political parties are doing. Great leaps back to the future. Look at National. It has turned recycling into an art form. Recycling old worn out ideas. Again, unrealistic policies written by a party full of real estate agents and money lenders.
Here's what Newsroom wrote about them recently:
The National Party has spent almost $30,000 getting people to 'like' Judith Collins' Facebook page. Since July her Facebook page has gained roughly 20,000 new likes, at a potential cost of $1.50 each if they were all gained from the advertisements. Her page is the only politician's page with significant funds spent on it.
I know she's hard to like, but paying for people to do it well…
https://www.newsroom.co.nz/politics/a-quarter-of-nationals-fb-ad-spend-chasing-likes-for-collins
Then there's the worrying flotsam and jetsam parties led by that unusual man, Jamie Lee-Ross, and his band of misfits. National gave us a good chance to observe Lee-Ross' bankrupt morality. Now he's leading a messy group of seemingly paranoid types who are feeling strong enough to come out of their closets. I think we will all hope that their idiotic "rally" yesterday doesn't create a new cluster of Covid 19 cases.
This is not sensible debating about issues from this unruly mob, it's just completely irresponsible behaviour and a form of politics which would lead us down a Trump-hole.
Linda Clark said recently something which summarised yesterday's rally in Auckland:
"Political debate in a whole lot of countries is deliberately trying to break up that sense of community. And we have to resist that with every fibre in our bodies. And the way to resist that is to avoid extremists online.
To block the people who use abuse. To block people who are, frankly, vile to other people. And to actively look for those people who want to have genuine and fruitful and constructive conversations."
Rod Oram recently wrote:
We need to elect a coalition government that is brave enough to name those challenges, ambitious enough to devise policies to tackle them, encouraging enough to engage us all in them regardless of tribal politics, and competent enough to deliver progress on them.
As voters, we need to discuss with each other which parties will best help us respond to our Covid virus, to act on our climate crisis and to build our communities. Ultimately the third's the most important. To succeed, we need resilient communities and collective action.
Above all, we must remember that politicians will only go as far and fast as they believe a rough majority of people will go.
So, it is up to us, the voters, to prove to them we are not a complacent nation. To do so we need a very vigorous, ambitious public discourse right up to the election and beyond. Then hopefully we'll get the government we need to help us fulfil New Zealand's potential.
Over the next few weeks, we need to demand better debate on exciting policies.
I keep feeling hope when I read Green Party policy announcements. They really have been thinking about the gap between the rich and the poor. They keep looking forward to where we have to go as a planet. We sure need them over the 5% line. Just to keep Labour honest and future focused. And less looking like the bureaucracies whose job is to implement policy. Not writing it.
Where are our political thinkers in our political parties?