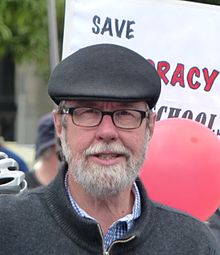 It appears that people are really concerned that we support those in our community who have been made vulnerable by Covid 19. I have had really wonderful responses from all sorts of people who read about the research which was conducted by the Wayne Francis Trust on employment programmes.
This week I have been approached by people from all sectors. They were embracing the ideas expounded in the paper which is attached here again .  There were suggestions of what could be done and now it's time for us to move onto the next phase. We need to get going.
What generally happens when large numbers of people, especially young and those in minority sections of our community, are made unemployed that the community response is much faster than institutional response. Within bureaucracies there has to be advocacy for resources, as business-as-usual has to move aside to accommodate the new needs. That takes time.
At community level people with passion and ideas meet and start hatching ideas, and possible responses, quite quickly. This is often because they are living with people who have experienced unemployment, or are there themselves, or they know of people who are in that place.
During the week I met with a group of people called together by Patrick O'Connor and Claire Phillips from the Refugee and Migrant community. It was great to also work with my old CEG mate Pete Vink again. All those present know what it's like to experience doors being closed on them. The Refugee Community have often left disruption and societal disintegration. Their journey has provided them with a resourcefulness of spirit which is exactly what our society needs to assist those in our midst who are unemployed.
One person at the meeting, arranged by Patrick and Claire, was Abdigani Ali, from the Canterbury Resilience Foundation. Abdi arrived in New Zealand as an 8-year-old from a refugee camp in Kenya after his parents had fled from Somalia.  He started the Canterbury Resilience Foundation and here is a link to an excellent interview with him by Steven Moe https://radiopublic.com/seeds-WDJ4dv/s1!dc303.
As I left the meeting Abdi followed me out and asked how he could get involved with any proposed job initiative. He followed up with an invitation for me to attend a cultural sports tournament next Sunday the 2nd of August. That's exactly how the community works. It's flexible and its based on relationships, and a commitment to each other.
The Wayne Francis Trustees are meeting this week and we will consider how the report has been received. Another of the Trustees is Trevor Macintyre, who many of you will know as the long time (and hugely popular) Principal of Christchurch Boys High. When the Canterbury Development Corporation ran a massively successful youth employment programme, called "Actionworks" (which Claire Phillips, mentioned above, ran at one stage) in the 1990's and into the 2000's Trevor was the chair of the Trust which was responsible for it. The Trust is in obeyance right now, but Trevor is still a Trustee, along with Sacha McMeeking.
Maybe it's time to revive this Trust. It is community owned, and is therefore accountable to our community. It is important to ensure that as broad a grouping as is possible become involved with the job scheme and that all sectors feel that they have ownership of the function of the Trust. By all sectors this includes community groups (who will provide many of the projects), Central Government (who will provide resources and staffing), Local Government (which will provide resources and public good projects), the education sector (who will provide training) and the private sector (which will work alongside all of the programmes and provide long term, well paid, jobs).
As well as all these sectors we will need a caring and nurturing community which gets in behind this amazing opportunity for us to find work for those who are needing our support. These ideas all need political support. Politicians come in many forms, and with differing motivations. Genuinely committed politicians will embrace these ideas with great enthusiasm. Their commitment will drag along their more dilatory colleagues. With this political support, bureaucracies will feel safe to engage in community partnerships.
So, there's a long way to go, but we are on the journey. This will need a heap of time and resources. It will also need massive projects which can be used to train people in new ways of working. It will need us to think sideways on what public projects need to be undertaken to ensure that when the economy is more resilient again that we can sit back and say "look what we achieved".
It's now time to start sifting through our list of shovel ready projects. We will need a heap of them. I have lists of projects which people have provided and would appreciate some assistance to put them in order and to flesh some of them out beyond the bare bones we have right now. Do I have any volunteers who could assist me? Please contact me at garry@garrymoore.nz.
Before I finish, I am really looking forward to hearing from our speakers this week, just for one topic. That is the Stadium.
I have been sceptical about the Stadium from the start. I do not believe that Lancaster Park needed to be demolished. I spoke with Sir Ian Athfield, the architect who designed the last stadium, before he died. He had had engineers investigate the stadium after the earthquakes, and they had told him it was repairable. So, who decided to destroy it?
Another concern was I well remember how the Rugby Union operates in this City. Every debate is a ruck and maul. When you are sitting in the meeting with the Union you are the ball. I do not remember my meetings with Steve Tew, when he was head of Canterbury Rugby, with any affection. The executive of Rugby expects the strongest politician to yield under their pressure and emotional tactics. That's another reason why I'm suspicious.
Another reason is designing stadiums is a life-time dream for any architect. Especially as public facilities are often cost-plus exercises, despite what politicians' state.
I also worry that at the last election we were told that there would be $300m for us to decide in Christchurch how it was to be spent. When I heard this, I expected these funds to be over and above what had already been promised by the previous Ministry. Then we were told that the Government share of the Stadium funds was part of this sum. I'm sure I was not the only one who misunderstood this promise in this City.
So, when I was informed that somebody had ideas which seemed to have a new way of considering the stadium, I pricked up my ears. The fact that these ideas were being considered by some of those involved with the stadium further appealed to me. That's why I'm looking forward to exactly what is the new proposal. I think the proposed stadium promises to be another great big black hole for the public sector to pour money into. The public cost paying for the private gains by the Rugby Union (which still won't bring big Tests to Christchurch) and music promoters.
So, I'm coming to the Zoom on Tuesday evening with an open mind.